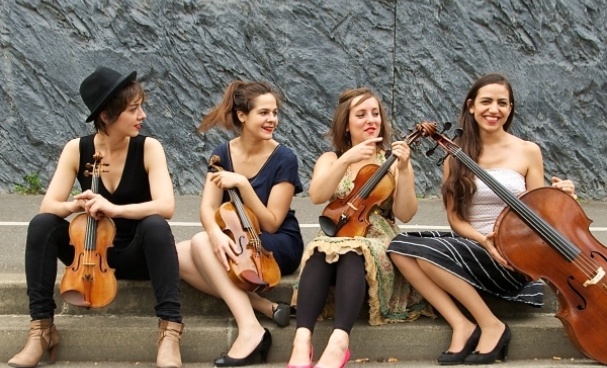 Discover what's on in Bantry and around the Sheep's Head peninsula with our up-to-date events calendar!
Search the event calendar below for some great West Cork events. Check out our many festivals, great live music, courses, guided walks and more. Our events guide covers all the guided walks, festivals, craft courses, sailing trips, foodie events and gigs in Bantry and on the Sheep's Head.It's the perfect place to find out what's on in
Bantry
this weekend or start planning your trip to the Sheep's Head for one of next year's great festivals. Don't forget, you can contact us at
[email protected]
if you'd like more information on what's on along the Sheep's Head Way over the next few days or in the months ahead!
Jul
13
Sat
2019
Wild Atlantic Mizen Charity Cycle

Support Irish Community Air Ambulance, MS Ireland West Cork Branch, and the Durrus Men's Shed in this 3 route Charity Cycle along the Wild Atlantic Way!
The Wild Atlantic Mizen Cycle (formerly The West Cork Emergency Services & Friends Charity Cycle) will be based in Bantry, West Cork and will be held on Saturday, 13th July 2019.
See the stunning scenery of West Cork by cycling the Wild Atlantic Way around the Mizen and Sheep's Head Peninsulas. There are three routes: 130k, 100k and a 65k route, all starting and finishing in Bantry.
The Wild Atlantic Mizen Cycle is held to raise funds for local charities. Thanks to the help of our many sponsors, we ensure that practically every cent raised goes to the charities. The cycle is organised by the West Cork Emergency Services and Friends, primarily made up of members of An Garda Síochána, Cork County Fire Service, HSE Ambulance Service, West Cork Civil Defence, The Red Cross and The Irish Coastguard.
Now in its 16th year, this cycle has already raised over €425,000 for local West Cork charities.
Event Details
Registration/ sign–on will be at Bantry Fire Station on Friday evening 12th July from 7.00pm to 8.30pm and on Saturday morning 13th July from 7.30am to 8.30am. The cycle will start at 9.00am; participants can start before this time but the Support Vehicles will not be available until the official starting time.
There will be water stops and food stops en route and there will be a post-cycle party in Bantry afterwards led by a BBQ in the Fire Station. A repair/ breakdown van will be available on the day but you are encouraged to have your bike serviced beforehand.
Aug
31
Sat
2019
Bantry Bay Adventure Race 2019
Aug 31 @ 7:30 am – 11:30 am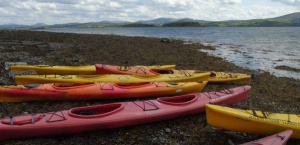 Bantry will be making a splash this August with the fourth Bantry Bay Adventure Race on August 31st 2019!
The event will begin with a 5k run on Whiddy Island. Participants will then kayak a 1.5km route across Bantry Bay towards the Abbey pier where they'll jump on their bikes for the final leg of the Adventure Race, cycling down a 22.8km stretch of the Sheep's Head peninsula on the Goat's Path before returning to Bantry for a well-earned celebration.
Places are limited to 240. Individual participants will be joined by teams of three at the event, and the team element gives people the chance to participate even if they're not quite ready to tackle all three disciplines this year.
'We're delighted to be welcoming people to Whiddy Island and introducing them to the fantastic land and sea trails they can enjoy here', says Tim O'Leary of the Whiddy Island Development Association. There are very popular runs on across the West Cork islands throughout the summer, and the Adventure Race gives people a way to make the most of the fantastic environment we have here for adventure sports.'
'The development of Bantry Blueway has begun to draw attention to the potential for water sports around Whiddy, and the Adventure Race will give participants and onlookers a great chance to see the Blueway and the Sheep's Head cycle route being used to their full potential.'
The Adventure Race is raising funds for Bantry Inshore Rescue Association and other local charities (named in January 2019).
For more information about the event, see http://bantrybayadventurerace.com
or email [email protected]
Mar
27
Fri
2020
West Cork Stone Symposium
Mar 27 @ 9:30 am – Mar 29 @ 8:00 pm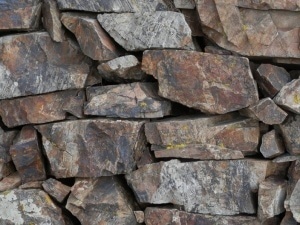 The West Cork Stone Symposium celebrates stone as part of our environment and a source of inspiration throughout the ages
Come to the symposium to be inspired by a rugged coastline that's home to Ireland's most creative communities. For generations, artists, makers, producers, and dreamers have been inspired by the stone that forms our peninsulas, islands, rolling hills, and valleys.
At the West Cork Stone Symposium, discover how stone has shaped our lives and imaginations. Unleash your own creativity too as you learn from stone masons, carvers, and sculptors whose work carries ancient traditions into the future.
Our programme is packed with opportunities for you to work alongside amazing craftspeople, acquiring skills that have been passed down from generation to generation. Talks by local archaeologists, walks, and food tastings are on offer all weekend too.
Check out the West Cork Stone Symposium's programme at http://westcorkstonesymposium.com/programme