When:
May 9, 2015 @ 10:00 am – May 10, 2015 @ 5:30 pm
2015-05-09T10:00:00+00:00
2015-05-10T17:30:00+00:00
Where:
Good Things Café
Durrus
Co. Cork
Ireland

Contact:
Carmel Somers
+353 (0)27 61426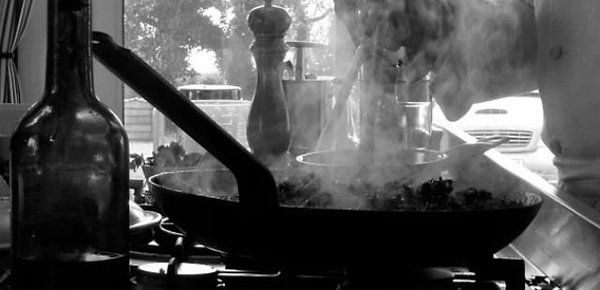 Learn to cook a complete repertoire of dishes – starters, mains, puddings and all sorts of extras – with the confidence of a seasoned professional on a Good Things cookery course!
This practical two-day course on the beautiful Sheep's Head peninsula covers all the cooking basics. It's a hands-on opportunity to learn how to cook a whole new repertoire of dishes.
Basically, it is as if the Good Things 5 1/2 Day Kitchen Miracle Programme we also offer here at the Good Things Cookery School had been put on a really, really strict diet (pastry is out!).
What else do you need to know?
Dinner is included on the Friday evening before the course begins, so you'll have a chance to relax and unwind. Since numbers are kept low on these practical courses, if there is anything special you would like to learn to cook, you should let Carmel know ahead of time so that she can get in the ingredients.
Speaking of ingredients, Carmel's plan is to decide what to teach you on the Friday before the weekend so that we can use only the best, local ingredients. Her objective is to give you a good grounding in all the basics and to send you away knowing how to prepare at least a dozen new things.
Class Details:
Only eight students per course.
An intensive hands-on cookery course for those who want plenty of personal tuition.
Cost:
The cost of the 2 day Kitchen Miracle Cookery Course is €375.
This course will also run on 8th-9th November 2015.
Where to stay locally?
You'll find details of local accommodation here.