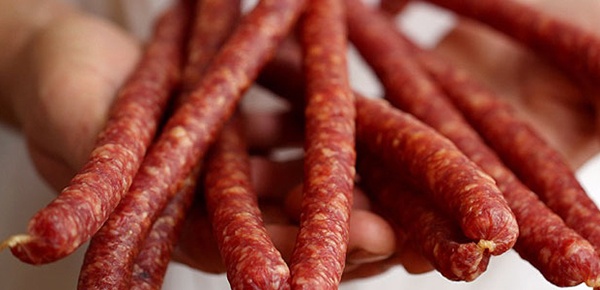 Fingal Ferguson of Gubbeen Smokehouse and Carmel Somers of Good Things Café will take you through the Practical Pig Class at The Good Things Café, it's a really crackling cookery course!
This year we are going to rear 2 pigs and have them looking good for November. Then we'll spend three days exploring the classic charcuterie dishes from Jane Grigson and Elizabeth David, and taking in some great English, French and Italian dishes too.
We will be butchering one pig in the Spanish style and creating many of their amazing dishes – sausages, puddings, confit and more. Best of all, we'll be seeing and learning how they do not waste anything. Everything gets used, and everyone gets to go home with pots of the best pork stock along with lots of other goodies to have in your freezer.
This year we will also have Fingal Ferguson rock up to be our butcher and he will bring along his pit smoker and spit and cook for us. He is planning on cooking some slow dishes in the pit smoker along with butterflied and marinated shoulders and legs over the fire which we will have for dinner on the Saturday evening when you can invite a guest. All of this will be served with a selection of potato dishes and pots of Good Things baked beans cooked in beer and treacle.
Course Details:
Hands on Class.
No more than 10 people.
Cost:
The cost of the 3 Day Practical Pig Class is €425.