When:
July 18, 2017 @ 2:30 pm – 4:30 pm
2017-07-18T14:30:00+01:00
2017-07-18T16:30:00+01:00
Where:
Whiddy Island
Co. Cork
Ireland

Contact:
West Cork Music
+353 (0)27 52788/9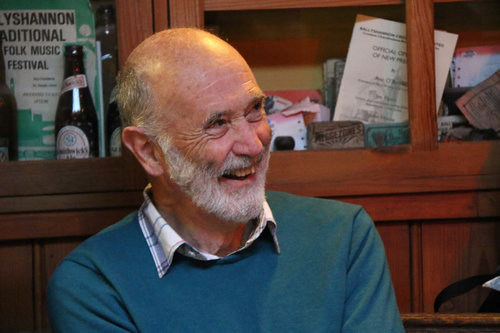 Journey across the waters of Bantry Bay to Whiddy island with poet Mick Delap, novelist Cormac James, and memoir writer Katharine Norbury…
All aboard the ferry to Whiddy Island for this special event where we celebrate Bantry Bay, the sea beyond, and the beauty and poetry of West Cork. On this year's trip to Whiddy we are joined by poet Mick Delap, novelist Cormac James and nature/memoir writer Katharine Norbury.
Poet Mick Delap will read his Bantry Bay sequence of poems, which detail the story and legacy of the attempted French and Irish landing of 1796. The poems are written in the historical voices of those who were there at the time. We will also hear about the salt-stained hydrographers who made the first reliable charts of Bantry Bay in the 19th century as well as the 21st-century musicians of the West Cork Chamber Music Festival who continue to adorn the elegant rooms of Bantry House. These are the rooms from where Richard White, the Founder of its Big House fortunes, confronted the invading French in 1796.
These poems will be read by sailor-author Mick Delap and guest poets Beara's Leanne O'Sullivan and Iveragh's Paddy Bushe. This will be the first performance of the Bantry Bay sequence which is published in Mick's new collection, Opening Time (June 2015). Mick gives voice to a magnificent cast of characters, past and present, some historical, some imagined, to bring to vivid life the way the sea works its magic and its sorrows on this historic corner of West Cork.
Cormac James' novel The Surfacing is set in 1850 as an Admiralty ship searches for Franklin's lost expedition in the High Arctic. An entirely male world – until Lt. Morgan realises there is a pregnant stowaway on board, and he is the father. It's too late to turn back, the ice is closing in, and the child will have to be born in the frozen wilderness. Even as the pregnancy advances, the ship is trapped in ever-hardening ice, and drifting ever further from the prospect of deliverance. If Morgan imagined the Arctic as a refuge from the tedium and responsibilities of domestic life at home, he now finds those constraints not relaxed but magnified. The Surfacing shows people living together in the shadow of unremitting hardship and mortal danger, where the lack of purpose and possibility seem absolute. It's no world to bring a child into, but here the child is, alive, and reaching out to them – not only for help, but also to play.
"The excellence of The Surfacing, a highly original and poetic story of isolation and responsibility upon the sea." Irish Times
"The Surfacing is a moving reminder that some of the biggest journeys in life don't involve going anywhere at all." Financial Times
"An epic tale of a quite magnificent futility." Irish Examiner
Katharine Norbury's The Fish Ladder: A Journey Upstream is part travelogue, part memoir, a moving and lyrical story of self-discovery told through journeys on foot along the glittering rivers of Britain. This is nature writing at its finest.
Katharine was abandoned as a baby in a Liverpool convent. Raised by loving adoptive parents, she grew into a wanderer, drawn by the landscape of the British countryside. One summer, following the miscarriage of a much-longed-for child, Katharine sets out – accompanied by her nine-year-old daughter, Evie – with the idea of following a river from the sea to its source. The luminously observed landscape grounds the walkers, earths them, providing both a constant and a context to their expeditions. But what begins as a diversion from grief soon evolves into a journey to the source of life itself, when a chance circumstance forces Katharine to the door of the woman who abandoned her all those years ago. Combining travelogue, memoir, exquisite nature writing and fragments of poems with tales from Celtic mythology, The Fish Ladder is a portrait of motherhood, of a literary marriage, a hymn to the adoptive family, but perhaps most of all it is a meditation on the majesty of the natural world. Katharine's memoir is a powerful tale of grief and redemption.
"The Fish Ladder is a beautiful book. An exquisite example of 'new nature writing'… A generous, moving book and extraordinarily well written too." Sara Maitland
"What a delight! The Fish Ladder is a luminous sort of book, beautifully written, darting here and there like a kingfisher over a stream. A beautiful, strange, intoxicating and utterly unique story." Philip Pullman
"The Fish Ladder is truly compelling… Warm and touching, its impact lies in its simplicity and emotional power." Jo Brand
About the Authors…
Mick Delap is a relative newcomer to the Irish poetry scene. He waited till he had retired from the BBC World Service in 2000 to turn seriously to his writing. In 2002 he won Best First Collection at Listowel, and the following year Lagan Poetry Press in Belfast published River Turning Tidal. Now Arlen House, Dublin, is bringing out his second collection, Opening Time (June 2015). Alongside a series of highly personal celebrations and commemorations of his own family life – from the south of England, where he grew up, to the joys and losses of life at home in London, and on to a long search for traces of his wartime father among the mountains of the Hindu Kush – this wide ranging collection also sees Mick sharing perspectives on the West of Ireland. His grandfather was reared on Valentia Island, Co. Kerry, where Mick shares a much loved summer house.
Cormac James was born in Cork. A graduate of the UEA Creative Writing MA, he has published short fiction in Columbia, Phoenix Irish Short Stories, and The Dublin Review. His first novel, Track and Field, was published in 2000. He has lived for the last decade in Montpellier, France, with his wife and son. Cormac's second novel The Surfacing was published in 2014.
Katharine Norbury trained as a film editor with the BBC and has worked extensively in film and television drama. She is a graduate of the Creative Writing MA programme at UEA and teaches writing about place to US undergraduates at CAPA International Education. She lives in London with her husband Rupert Thomson and daughter Evie. The Fish Ladder is her first book.
Event Details
This event is supported by the Bantry Bay Port Company Limited
The ferry leaves Bantry Pier for Whiddy Island at 14.30 sharp. It will leave Whiddy at 16.30 to return to Bantry.
Cost is €25 per person and can be booked by contacting the West Cork Literary Festival directly.