When:
November 13, 2014 @ 7:30 pm – November 16, 2014 @ 5:00 pm
2014-11-13T19:30:00+00:00
2014-11-16T17:00:00+00:00
Where:
Various venues throughout Bantry, see programme for details
Bantry
Co. Cork
Ireland

Cost:
Tickets required for some events, please see programme for details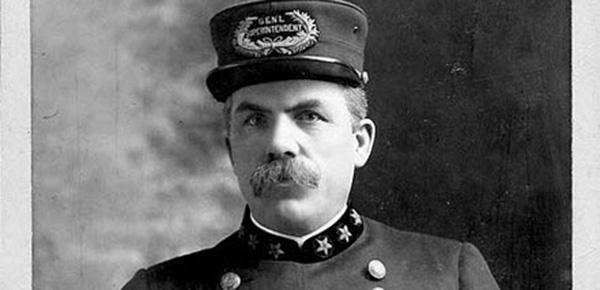 Celebrating the Legacy of Captain Francis O'Neill
From Thursday 13th to Sunday 16th November 2014, we celebrate the musical legacy of Chief O'Neill in Bantry, with a traditional music festival to highlight his achievements as a collector of traditional Irish music.
THE FESTIVAL PROGRAMME
Thursday, 13th November:
Oíche Cheoil – The Ouvane Falls, Ballylickey.
Bantry Branch of Comhaltas Ceoltóití Éireann, a night of music, songs and local sets with Fear an Tí Seán Ó Sé
Time: Junior Session at 7:30pm followed by music, singing and dancing at 9:00pm.
Free.
Friday, 14th November:
Céilí at the Caheragh Hall
Céilí with Francis O' Neill Memorial Co. Music by Neilly O' Connor Band.
Time: 9:30pm
Cost: €10.00
As part of this Session Trail, there will be a competition with a first prize of €1200 for the best recital of music from any of the O'Neill publications. Not more than three selections and not more than ten minutes long. Please see www.chiefoneillfestival.com for details of this competition.
Time: 9:30pm
Free.
Recital: David Power, Uilleann Pipes and Ciarán Somers, Flute at The Mariner.
David Power and Ciarán Somers are top class musicians and worthy exponents of the music in O'Neill's collections. This flute and pipes recital on the instruments that O'Neill favoured is a must for anybody wishing to explore the music of Captain Francis O'Neill.
Time: 9:00pm
Cost: €6.00
Late session of Irish Traditional Music with the odd song thrown in for good measure
Time: 10:30pm
Free.
Saturday 15th November:
Flute Workshop: Ciaran Somers at The Mariner.
Time: 10.00am to 12pm.
Call +353 (0)87 684 2066 to book.
Uilleann Pipes Workshop: David Power at the Bantry Harbour Board Office.
Time: 10:00am to 12:00pm.
Please phone +353(0)87 684 2066 to book.
Saol le Ceol – Seán O Sé Remembers at the Bantry Library.
Interview with Seán Ó Sé. Seán recounts his lifelong experiences from the early days with Sean O'Riada and Ceoltóirí Chualainn. The interview will be conducted by Nicholas McAulliffe and will include rare early recording of Seán with Ceoltóirí Chualainn as well as a song or two from the man himself.
Time 11:30 am
Free.
The Characters O' Neill's Writings: A Talk by David Power, Uilleann Piper, on the people that O'Neill encountered during his life as a music collector and musician at The Mariner.
Followed by recital of music from the collections by competition winners of 2013.
Time: Talk by David Power 3 PM. Recital of O'Neill's Music 4pm.
Cost: €6.00, covers both events.
Session Trail Saturday 15th November: The Bantry Inn, The Cosy Cabin and Ma Murphy's.
Time: 9:30pm
Free.
Time: 7:30pm.
Free.
Singing Session at The Boston Bar.
Session of Traditional Singing in English and as Gaeilge, with Fear an Tí Michael Marrinan and special guests. All singers and listeners welcome.
Time: 9:30pm
Free.
Festival Club at The Boston Bar.
Late session of Irish Traditional Music with the odd song thrown in for good measure.
Time: 11:00pm
Free.
Sunday 16th November:
Music at Tralibane Bridge Followed by Walk.
Music at Tralibane Bridge was a great influence on Francis O'Neill in his formative years, therefore it is fitting to have a session of Irish traditional music at Tralibane Bridge. The music will be followed by very informative walk to the O'Neill monument. The walk will be conducted by local Tralibane man Timmy McCarthy.
1:30pm: Free shuttle bus available outside The Mariner/The Brick Oven to Tralibane Bridge (via O'Neill Monument). Shuttle Bus courtesy of Cremin Coaches.
1:50pm: Performance of "Chief O'Neill's Favourite".
All musicians welcome to join in this musical tribute at Tralibane Bridge.
2:00pm: Walking Tour (2 miles approx.) with local historian Timmy McCarthy – from Tralibane Bridge to The O'Neill Monument, via O'Neill's birthplace.
**Attention all drivers**: Please use the car park at The O'Neill Monument and a shuttle bus will take you to the starting point of the walk at Tralibane Bridge.
Shuttle bus will be available after the walk to return people back to Bantry town.
5:00pm – The Farewell Session at The Mariner!
A relaxed session of Irish Traditional Music, a fitting farewell to the weekend after all the music, sing and dancing of the week end.
Free.
For more details, please look here.