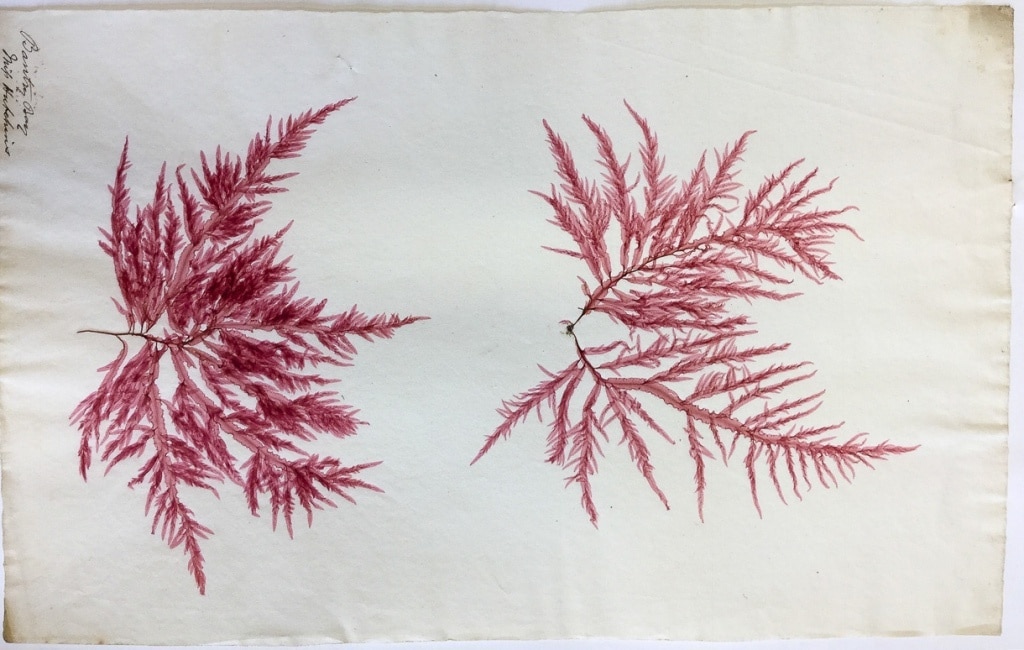 Secret letters from Ellen to James reveal the intimate nature of their mutual love of seaweed…
A special exhibition of Ellen Hutchins' 200 year old seaweed specimens, along with letters she wrote to botanist James Mackay at Trinity College Dublin, will be open for viewing at the Bantry Library this August!
These specimens came from Bantry Bay and have been held in the Herbarium of the Botany Department at Trinity for over 200 years. They have kept their vivid colours and look spectacular. Perfectly laid out on paper, they show the patience and care with which Ellen prepared them. Transcriptions of her letters show her enthusiasm for Botany and her determination to understand the seaweeds. The letters also reveal the genuine support given to her by Mackay.
The specimens and letters are on loan from the Herbarium in the Botany Department at Trinity. Watercolour drawings of seaweeds by Ellen as well as photographs and information on the plants she found will also be highlighted.
This event is part of the annual Ellen Hutchins Festival.
Exhibition Details
Come to Bantry Library between August 19th and the 26th between the hours of 9:30am and 5:30pm to explore and enjoy this exhibition. Access is free and no bookings are needed.
More about Ellen Hutchins
Ellen Hutchins (1785–1815) was an early Irish botanist from Ballylickey in County Cork. She is known for her botanical illustrations in contemporary publications. She is also known for collecting and identifying hundreds of specimens.
More about the Festival
Ellen Hutchins was Ireland's first female botanist. Born in Ballylickey in County Cork, she specialised in lichens, mosses, liverworts & seaweeds. This festival celebrates her life, discoveries, and work. Now an annual event, the festival includes walks with botanists, talks, exhibitions, children's events, and a very special seaweed event on Whiddy Island.