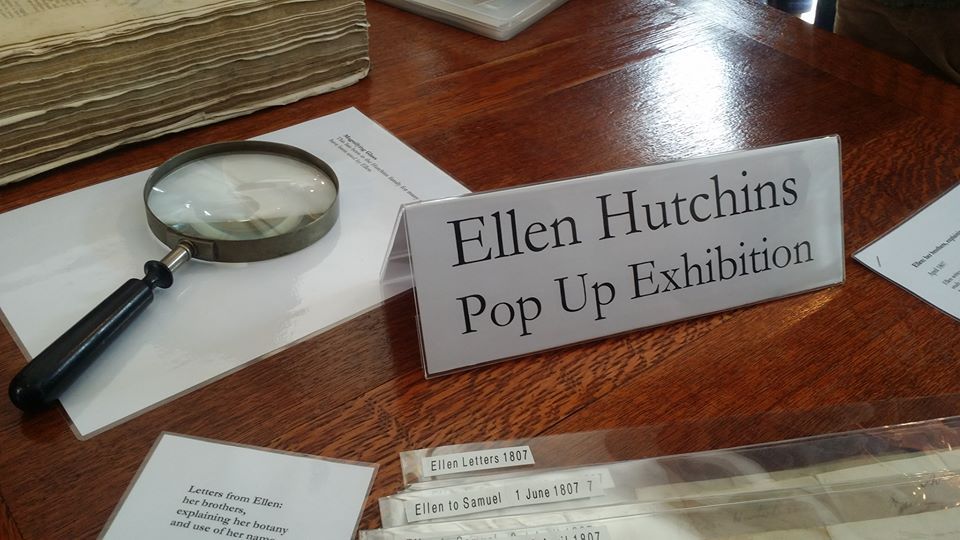 Ellen Hutchins comes to life in this pop up exhibition at the Stables in Bantry House Gardens…
A fascinating selection of letters, books, documents, and photographs that illustrate the story of the remarkable young botanist from Ballylickey, Ellen Hutchins. Madeline Hutchins, great great grand niece and researcher of Ellen, will be on hand. She will be showing the Hutchins family collection of books that belonged to Ellen, letters she wrote to her brothers explaining her botanizing, other documents from uncovering Ellen's story, and photos of the Hutchins family at Ballylickey and Ardnagashel.
This is a free event as part of the annual Ellen Hutchins Festival. No booking required!
2pm-4pm at the Stables at Bantry House Gardens
More about Ellen Hutchins
Ellen Hutchins (1785–1815) was an early Irish botanist from Ballylickey in County Cork. She is known for her botanical illustrations in contemporary publications. She is also known for collecting and identifying hundreds of specimens.
More about the Festival
Ellen Hutchins was Ireland's first female botanist. Born in Ballylickey in County Cork, she specialised in lichens, mosses, liverworts & seaweeds. This festival celebrates her life, discoveries, and work. Now an annual event, the festival includes walks with botanists, talks, exhibitions, children's events, and a very special seaweed event on Whiddy Island.