When:
July 6, 2018 @ 7:00 pm – July 8, 2018 @ 2:00 am
2018-07-06T19:00:00+01:00
2018-07-08T02:00:00+01:00
Where:
Durrus
Co. Cork
Ireland

Contact:
Durrus and District Community Council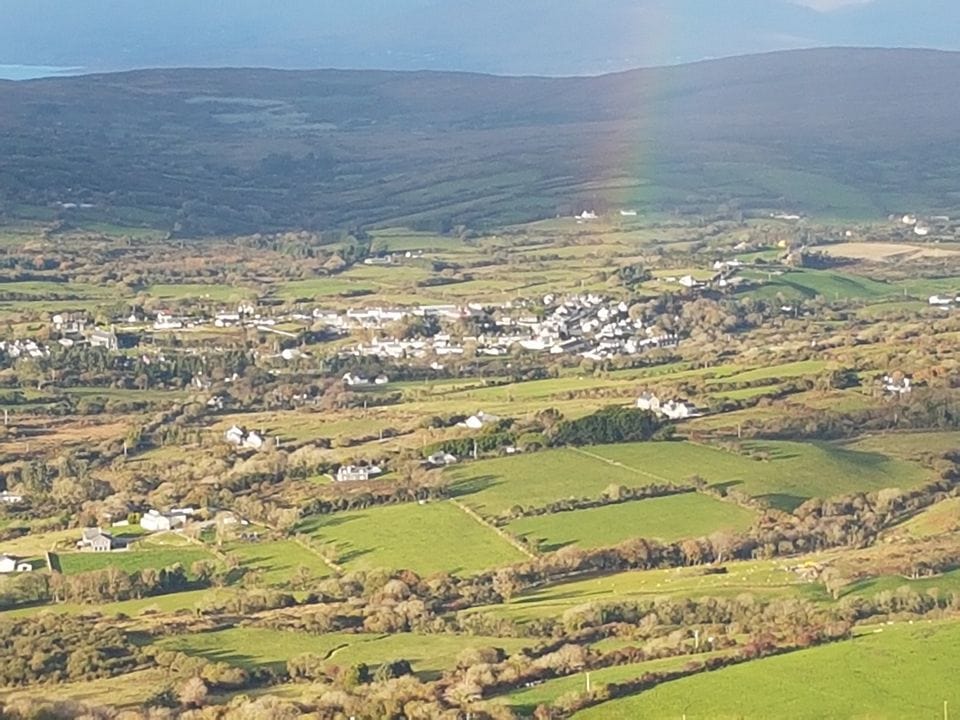 The ENJOY Durrus Festival will take place over the weekend of the 6th to 8th July on the Sheep's Head peninsula
We have created a festival to celebrate all that is good about Durrus! Our festival highlights the talented food producers, craftspeople, and musicians of our area. Durrus makes its home in wonderful landscape right on Dunmanus Bay, with lots of local walking routes and sporting teams close by.
We will enjoy all aspects of Durrus over the 4 days and we hope you will too.
Friday 6th July
Durrus Athletic Club Family Fun 5k Road Race @ 7:30pm
Registration from 6pm at Philips Green Centre. Race ending at Ross' Corner and BBQ for everyone afterwards.
Durrus Road Bowling Scores
[Out @7pm] Eugie Daly & Jack O'Neill Vs Denis Murphy and Jerry O'Sullivan
[In @8pm] Jan Tessyman & David Hourihane Vs Cornelius Murphy & David O'Callaghan
45 Card Progressive Drive
In O'Súilleabháin's Bar @ 9 sharp.
Saturday 7th July
Muintir Bhaire Underage Parish Football Blitz @12pm
In the Community Field in Durrus.
West Cork Muisc Fringe Festival Pop-up Classical Music Concert
Performed by the Halycon Quartet in the Philips Green Centre @12:30pm
Sheep's Head Way guided walks from the Philips Green Centre @1pm
Three levels of walk with a local guide for each!
Boolteenagh – led by Ronan Hennessy (geologist)
The Mine Road/ Mt. Corrin – led by Pat O'Driscoll
Coomkeen Loop Walk – led by Siobhán O'Flanagan
All walks start from Philips Green with buses to the Boolteenagh and Mt. Corrin starts.
Cost: €5 per adult (children free). Please wear walking boots and suitable clothing, and bring food and drink. Refreshments will be provided back at the Philips Green Centre after your walks.
BBQ hosted by the Muintir Bhaire GAA Club
Philips Green between 2 and 5pm with fun, games and music.
Durrus FC Legends vs Bay Rovers Legends @7pm
Community Field, Durrus.
Live Music in the Long Boat @10pm with Eoghan McElhinney
Live Music in O'Súilleabháin's Bar @10pm with Alan and Darragh
Sunday 8th July
Short Mat Indoor Bowls Competition @12pm in the Community Hall
Durrus Street Festival from 2pm
Featuring food markets and displays by local craftsmen, including O'Driscoll's Ironworks, Blairscove Restaurant, WokAbout and many more.
There will be live music in the Long Boat Bar at 2pm with Loose Change; in Ross' Bar from 4pm with Alan & Darragh; and in O'Súilleabháin's Bar at 6:30pm with Noel Maguire.
A petting zoo and 3 different inflatable games will help to keep the children entertained! The famous Animal Roadshow will also be in attendance with a vast array of exotic animals for you to look at and hold.
The West Cork Dance School will be doing a display of modern dance.
Take advantage of a golf clinic with local golf pro Steve Cameron or visit Kilravock Gardens which will be open to the public for the weekend.
There will also be a Vintage Tractor Display.
The Grand Draw for the Festival Raffle will take place in O'Súilleabháin's Bar at 8pm.