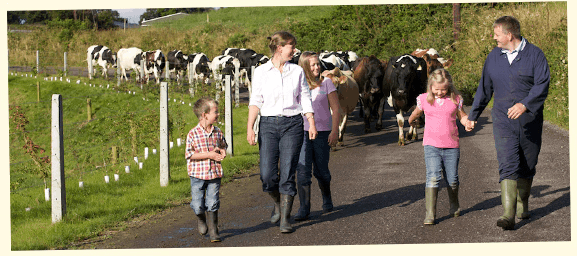 Come and take a tour of one of West Cork finest dairies.
Glenilen Farm has been tended by generations of the Kingston family. Resting on the banks of the River Ilen from which the farm takes its name, Glenilen Farm has an idyllic location for dairy farming.
The lush hills of Drimoleague, the cows have a rich and plentiful supply of nutritious grass and the cows in turn supply the rich tasty milk which is a core ingredient in all the Glenilen products.
In ͙͡͡1997 Valerie began using this milk to make homemade cheesecakes for the local country market, and from this small beginning, the award winning Glenilen Farm products began.
The farm is well worth a visit.
Booking essential.