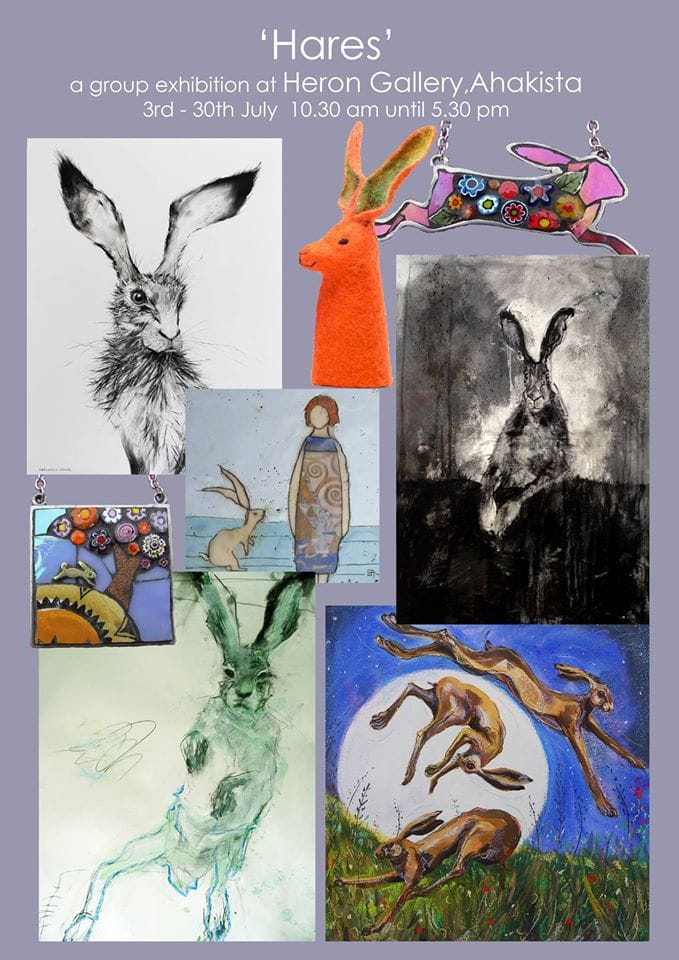 Visit a West Cork art exhibition which celebrates the wild hare at the gorgeous Heron Gallery and Gardens in Ahakista
The themed exhibition draws on the work of invited artists, and includes interpretations in a variety of media including jewellery, ceramics, felt, papier mache, painting and books.
Hares are magical creatures and everyone feels special when there is a sighting. The exciting work at this exhibition encompasses the essence of the elusive 'hare' .
Artists include Annabel Langrish, Etain Hickey, Margo Banks, Heidi Wickham, Medbh Gillard, Eadaoin Harding Kemp, Christina Roser, Eithne Jordan and Sylvia Parkinson.
The exhibition will run until the end of the month and the cafe and gardens are open every day from 10.30am until 5.30pm.