When:
November 10, 2014 @ 9:45 am – 5:00 pm
2014-11-10T09:45:00+00:00
2014-11-10T17:00:00+00:00
Where:
O'Connors Seafood Restaurant
Wolfe Tone Square
Bantry, Co. Cork
Ireland

Cost:
€70, including all coourse materials, samples and lunch.
Contact:
Jacqueline Stedman
+353 (0)86 164 9908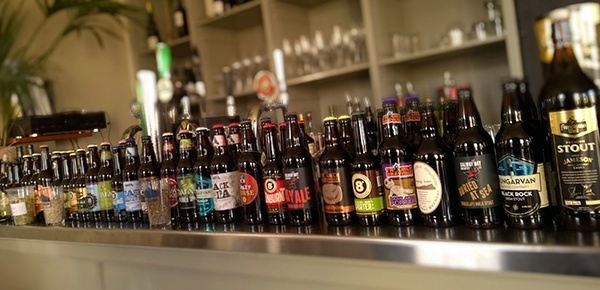 Gain the knowledge of Craft Beer & Cider this November in Bantry, Co Cork.
Jacqueline Stedman of Liquid Curiosity will give the knowledge to understand the growing world of craft beer and cider. Tasting lots of local craft beers and ciders, you will begin to understand all the components and their role in the flavour of beer and cider.
Course Description:
The aim of this Introduction to Craft Beer & Cider Assessment, is to give the participant a connection to the elements that give beer & cider flavour. Malt, hops, yeast and grain, apples, yeast, with an overall look at the brewing and cider-making processes. There will place a strong emphasis on tasting and assessment, beer and cider styles and food matching.
The course starts with a brief overview of the brewing and cider making process, and the components that affect flavour in beer and cider. Then we will explore all the different components, tasting as we go, with the aim of gaining a better connection to their role in the flavour.
Journeying through the basic craft beer styles, lager, pale ale, IPA, amber ale, dark ale, porter, stout and imperial stout, we will be able to compare, contrast and assess each one. We will also explore dry, med dry, sweet cider, as well as natural versus inoculated fermentation.
By the end of this full-day craft beer and cider course, you will be able to write confidently a knowledgeable beer or cider tasting note, and also have the confidence to hold your own craft beer or cider tasting event.
The course includes:
Course notes and all beer and cider tasting samples.
Tasting notes on all beers and ciders.
Assessment samples of malt, hops, grain and yeast.
Morning tea, lunch, and afternoon tea.
Certificate of completion.
Tasting glasses.
This course will definitely help to equip hospitality, wholesale or retail staff with an understanding of the growing world of craft beer and cider. Helping them to communicate their knowledge effectively to customers.
Maximum number: 16
Cost:
€70
Venue:
O'Connor's Restaurant, Bantry.
Details & bookings