When:
July 15, 2014 – July 20, 2014
all-day
2014-07-15T00:00:00+01:00
2014-07-21T00:00:00+01:00
Where:
Kilcrohane
Kilcrohane
Co. Cork
Ireland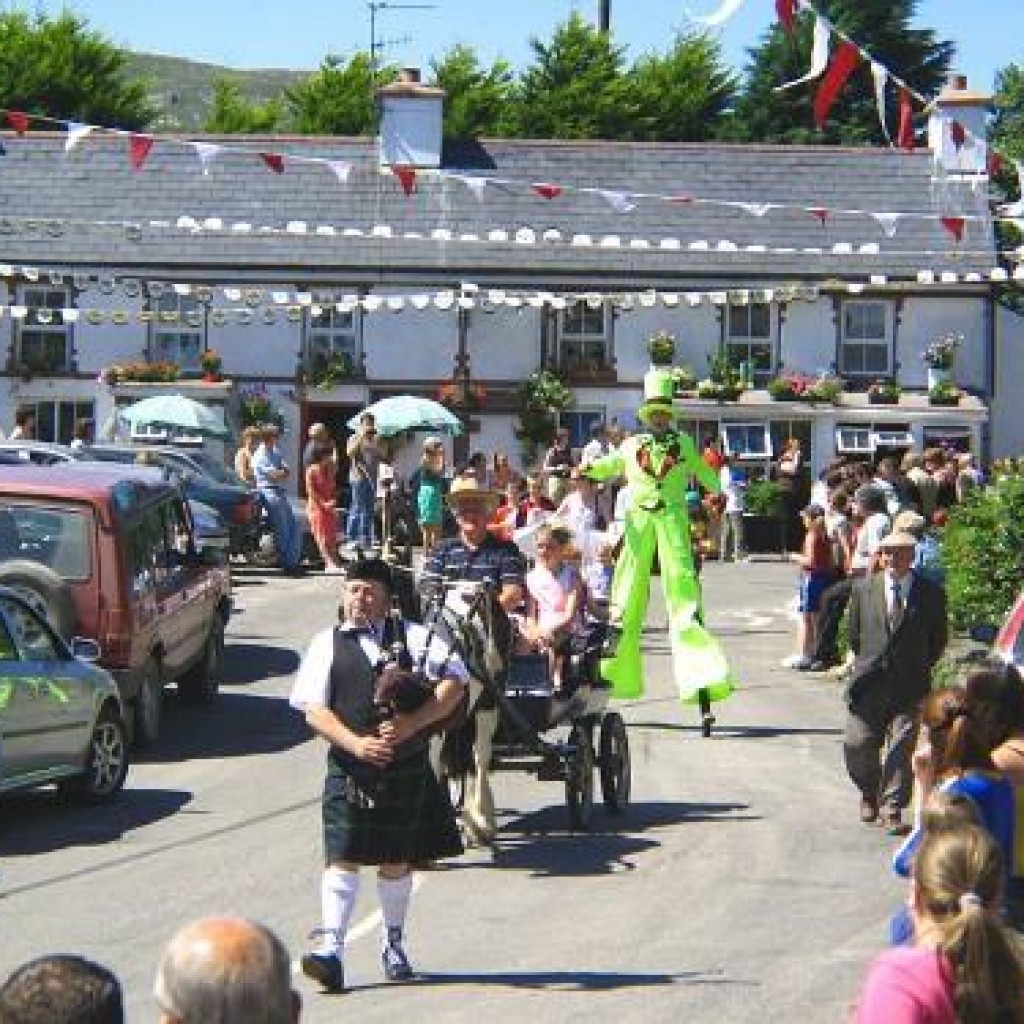 At the Kilcrohane Carnvial there will be five days of fun and craic for children and adults alike!
Enjoy everything from racing, sports, our parade, music sessions, to stalls on the field and fire! Everyone is welcome to Kilcrohane, so come along to join in the fun!
Tuesday 15th
45 Progressive Card Game in Community Hall at 9.20pm
Thursday 17th
Cookery Demonstration in Hall with Alan Shannon at 8pm
Friday 18th
Starting around 7.30pm, there'll be sports in the Community Field, including races for ages 4 to 16
Bicycle racing in the village will be followed by wheel-barrow racing & face-painting.
A Fire display will be a highlight of the eveniing finishing at around 10pm.
Saturday 19th
There'll be duck racing in the village at 8.30pm, and an all-day music session at The Whitehouse Gallery and West Barn, Knockroe from 3pm.
Sunday 20th
A fancy dress parade will begin at 2.30pm led by piper Donal Kelleher. This will be followed by field events including: Wheel of Fortune, sports, half cut throwing, bowl throwing, teas, welly throwing, pimp my welly,
Face painting, Darts, ladder, all new Text-racing!! LOL!! OMG wassat????
The main carnival raffle will also take place in the field.