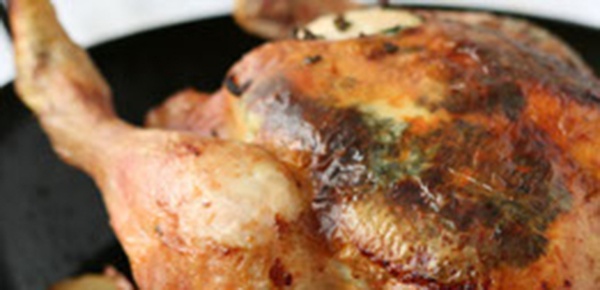 For reasons beyond your control you have never been allowed to express your inner Gordon Ramsay but have been barred from doing anything in the kitchen much more complicated than preparing a hot beverage or doing the washing up.
You know that you have it in you to be a culinary wizard and all you need is for someone with the necessary expertise to give you a quick lesson. Once you have had this quick lesson you look forward to donning one of those silly chef's hats and impressing loved ones and enemies alike with a few, well
chosen dishes. And that's the real beauty of the Men Only course. We are choosing dishes that anyone with a mind (even half a mind) can master in a day.
What's more, we aren't going to make you sit still and listen to some long lecture. This is a practical course. You'll be rolling up your sleeves and learning on the job. We will start with a good man breakfast, I am thinking in October it could be roasted prawns and a dish of baked eggs with Gubbeen bacon and blackened tomatoes. You will cook many dishes during the day and leave in the evening with dinner to impress along with an amazing loaf of bread for Sunday's breakfast. What else?
What happens in the Good Things Café kitchen, stays in the Good Things.
Incidentally.
Class Details:
An intensive hands-on cookery course for those who want plenty of personal tuition.)
No more than 8 people.
Cost:
The cost of The Man Class is €200