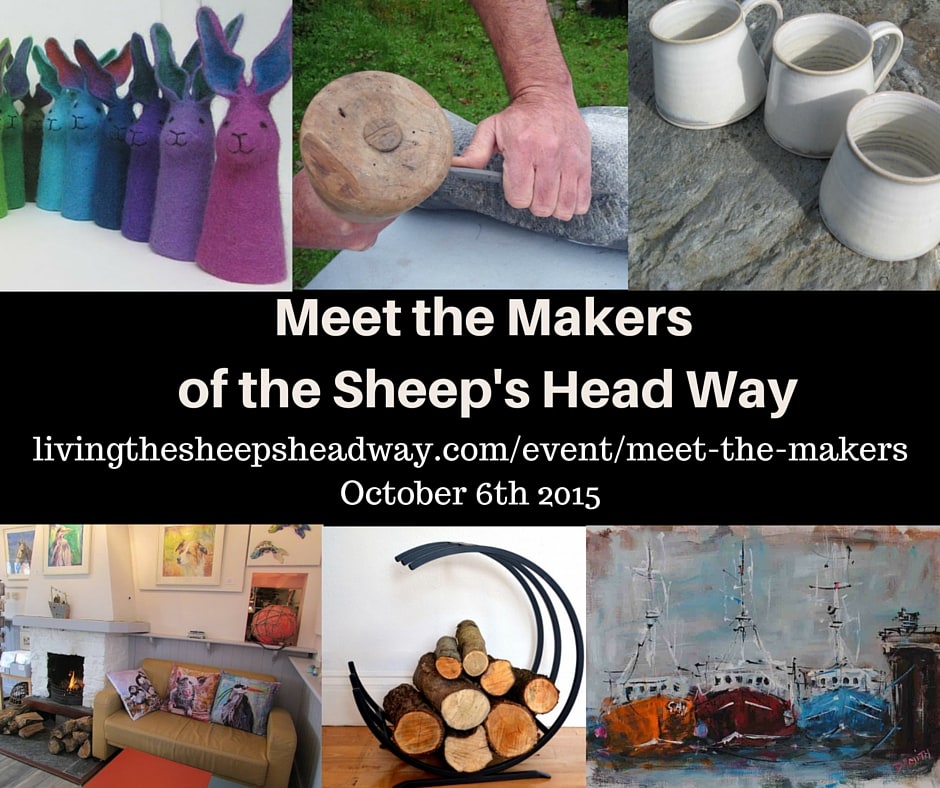 In The Year of Irish Design, join us on the
Makers of the Sheep's Head Way Crafts Tour
Our West Cork crafts tour is an amazing opportunity for you to meet the makers who gain inspiration from our unspoilt landscapes, our wild seascapes, the people who live here, and the extraordinary quality of West Cork's light.
Visit the studios and workshops where the creative people of the Sheep's Head Way bring the very best of Irish design, traditional skills, and contemporary talent to life.
Spaces are limited, so early booking is advisable.
Choose your options using the form below.
10:00am – 11:00am Cronin's Forge (Followed by Visit to Carraig Abhainn Gardens)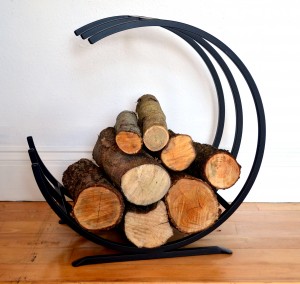 Meet Brian Cronin, a blacksmith whose work at Cronin's Forge on the shores of Dunmanus Bay reflects the landscape, history, and traditions of West Cork in fluid, Celtic-inspired designs.
At Carraig Abhainn gardens, you'll find a wonderful sense of peace in Hazel and Eugene Wiseman's beautiful Durrus idyll, bounded by a mill stream and stocked with mature trees and tender plants that thrive in their shelter.
Two slots available (10-11am, or 11:15am – 12:15pm)


11:15am – 12:15am – Dunbeacon Pottery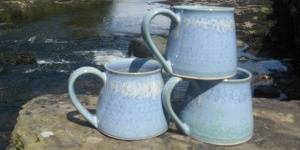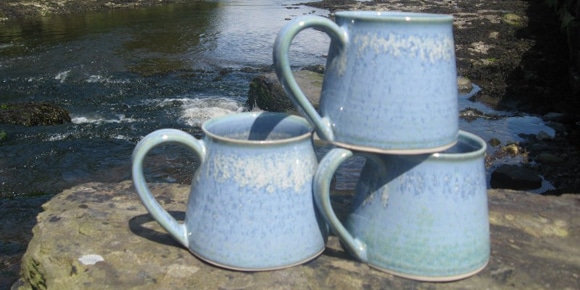 Watch pots being thrown and learn about the art of pottery-making as we visit Helen Ennis in her Dunbeacon studio. Helen uses a range of forms and glazes that reflect the colours of the changing sea and the coastal landscape to make the distinctive and much-loved Dunbeacon Pottery range.
Two slots available (11:15am – 12:15pm, or 10am – 11am)
12:30pm -1:30pm – LUNCH – Sheep's Head Inn – Durrus
A traditional roast lunch and tea or coffee at the Sheep's Head Inn will be just the thing to set you up for an afternoon's exploring!
2:00pm – 3:30pm Victor Daly – Stone Carver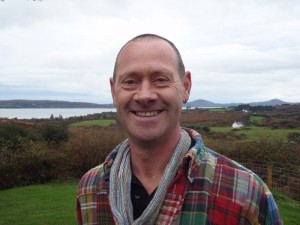 Victor Daly carves letters, and create stunning sculptures using only stone and the traditional skills passed down to him from the generations of stone-carvers before him. Watch a stone-carving demonstration in Victor's Ahakista workshop and see how local stone can be transformed into craft pieces of enduring beauty.


2:00pm – 3:30pm Christina Jasmin Roser – Feltmaker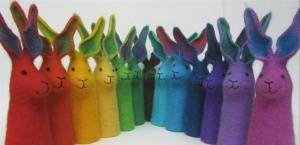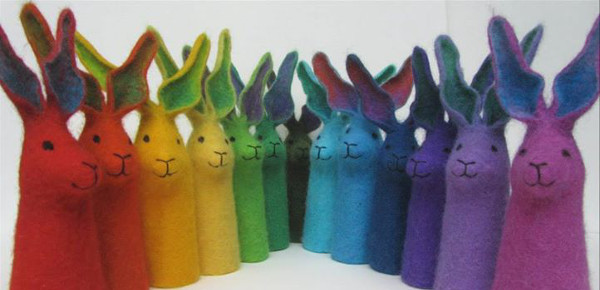 What better art form to discover in the Chinese Year of the Sheep than feltmaking on the Sheep's Head peninsula? Christina Jasmin Roser welcomes you into her studio, to find out how she makes felt and uses it to create tactile, vibrant objects in a range of forms.


2:00pm – 3:30pm Danny Smith – Artist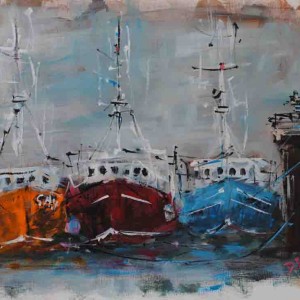 Danny Smith has travelled on his motorbike (with his easel in tow) to many locations around Ireland to find inspiration for his art, but always returns to the people and the landscapes of West Cork whose spirit is reflected in his sought-after paintings. In this demonstration, at The Old Creamery in Kilcrohane, Danny will show you the craft and techniques he uses to bring the characters of the Sheep's Head peninsula to life.



4pm – 6pm – White House Gallery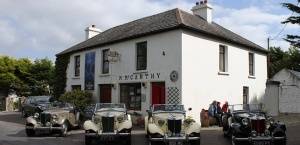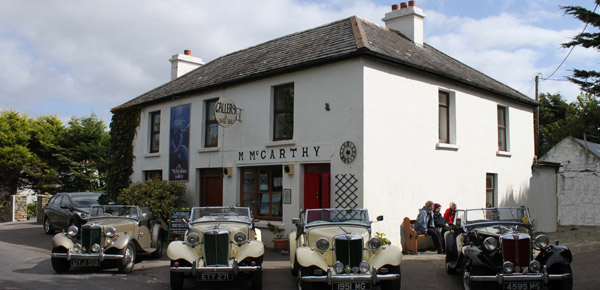 Here in the atmospheric gallery space at the White House Gallery, you'll find the art of Corina Thornton, inspired by Celtic mythology and the spirit of the wild West Cork landscape. Meet Corina and learn about her art and inspiration. There'll be a little music too to round off a fantastic day.
7:30 Dinner – Arundel's By The Pier [Optional]
Booking Options
Makers Day Visits, Inc. Lunch (Main Course & Coffee at Sheep's Head Inn) €25 per person*
Maker's Day Visits, Inc. Lunch (as above) & Dinner (Main Course & Dessert) at Arundels by the Pier €50 per person*
*Please note that visitors will be responsible for their own transport between event venues.
A map and directions will be provided for everyone who registers for the Open Day.
Book now using the form below, or contact Siobhán on 086 303 0991.

Staying Overnight?
Why not make plans for the next morning on "living the Sheep's Head Way" ?
Guided Walk on the Sheep's Head Way with local Guide Tony Cumberpatch €10 – tel. 086 303 0991 for details.
Visit Bantry House – Adults: €11, Concessions/Groups: €8 [Pay on arrival]
Call to Bantry's Craft Shop on Bantry's Glengarriff Road to gather momentoes of your visit!

Accommodation: Special Offers
Book a mid-week "3 nights for the price of 2" break on the beautiful Sheep's Head peninsula at the 4* pet-friendly Carbery Cottage Guest Lodge from Oct 1st (Mon-Thurs, based on 2 people sharing). From €180. Evening meals also available.
Stay overnight in Drimoleague at the Top of the Rock Pod Páirc where the luxury pods are available at €69 for the night for two people sharing. While this is a little distance from the Sheep's Head peninsula, a stay here sets you up beautifully for a Drimoleague morning walk!