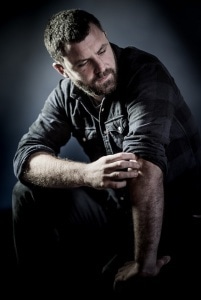 Listen to the gravelly and haunting voice of Mick Flannery live at the Maritime Hotel beside the deep waters of Bantry Bay.
Mick Flannery, a former stone mason from Blarney, has recently completed his fifth album titled "I Own You" and is coming down to the Maritime Hotel for one night only.
Mick Says:
"In the end of the day and the heel of the hunt, you're left with the songs. Everything else comes and goes – the shows and the tours and the applause and the acclaim, which goes with them, the prattle and the palaver which accompany an album release. Everything else fades out of view. Everything else doesn't matter in the long run. But the songs remain. The songs you write on your own stick around. They're going to be here for many years to come so they deserve to be treated with due care and utmost respect in the creation process".
Booking Info:
To book your ticket follow the link above, call the hotel, or walk in and speak with Hotel Reception directly. Doors open at 8pm. Show begins at 9pm.
Hotel Special:
The Maritime is offering a special stayover option – €80 pps for one night bed & breakfast plus concert ticket. Please call or email the hotel for more information or to book!