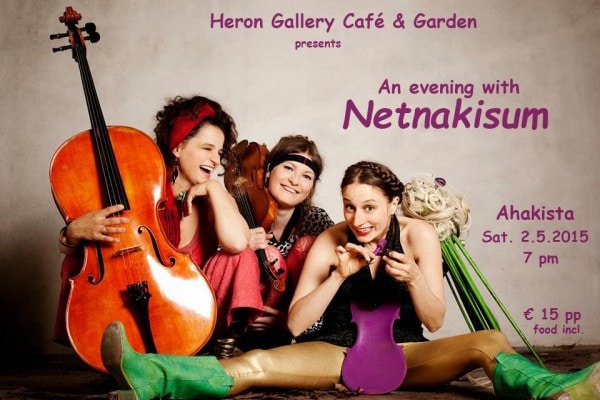 Enjoy an evening concert in the beautiful gardens of Heron Gallery in Ahakista
Spend an evening with the fabulous Netnakisum and enjoy their exhilarating mix of classical and folk influences at a very special concert in the setting of Heron Gallery's stunning gardens.
It's been a 4-year wait to get Netnakisum back to Ahakista, and to make the event even more special, a beef chilli or vegetarian curry is included in the ticket price (€15 per person), book your ticket here.
In the event of bad weather conditions on the day the event will be held in the new gallery space, limiting participation to the first 50 ticket holders, so book soon to guarantee a place to experience this unique string trio.