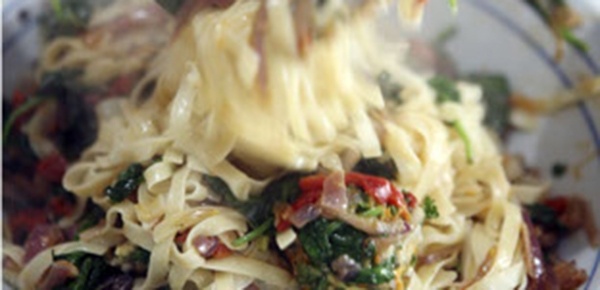 Carmel Somers of Good things Café in Durrus will add to your culinary repertoire with 12 more dishes to impress.
As in the original 'A Dozen Quickies' cooking class, Carmel will do three basic store cupboard dishes, three meat, three fish and three vegetarian dishes and of course she will try and squeeze in a simple pudding as well. This is your chance to stock up on some more and exciting recipes that promise to keep your life simple but with great results.
Demonstrations
Small classes – no more than sixteen people.
Cost:
The cost of the New Dozen Quickies Course is €140.