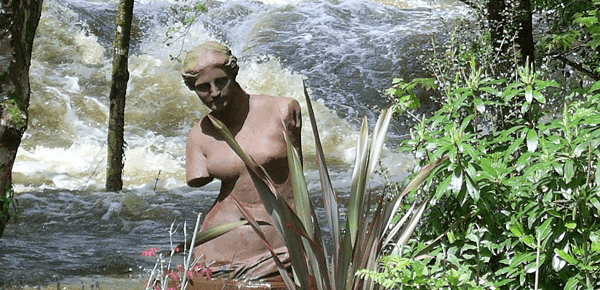 Carraig Abhainn Gardens in Durrus is hosting its annual Fundraising Open Garden Day on June 22nd
The Carraig Abhainn gardens, just behind Wiseman's Shop in Durrus, are a wonderful place to visit, and form part of the West Cork Garden Trail which attracts visitors to the rich landscape of West Cork's gardens every summer.
Situated in Durrus on the Sheep's Head peninsula at the top of Dunmanus Bay, Carraig Abhainn is a large garden [1 hectare (2.5 acres)] bounded by a mill stream, giving this oasis a wonderful sense of peace and serenity.
The mature trees along the river bank and the waterfalls, together with the surrounding hills, give very welcome shelter and protection for the wide variety of tender plants that thrive here.
The garden consists of islands of trees and shrubs surrounded by grass, bark and gravel paths and has four locally-built bridges crossing the mill stream. Come to see the variety of plants it's possible to grow in the gardens along the Wild Atlantic Way!
All proceeds from the garden's open day go directly to Cancer Connect. Cancer Connect is a free,flexible and confidential voluntary transport service to Cork hospitals for patients receiving cancer treatment. The afternoon will include a raffle, and a plant sale. Teas, coffees and cakes will be on offer too.
After your visit to Carraig Abhainn Gardens, why not visit the other wonderful gardens along the Sheep's Head Way?