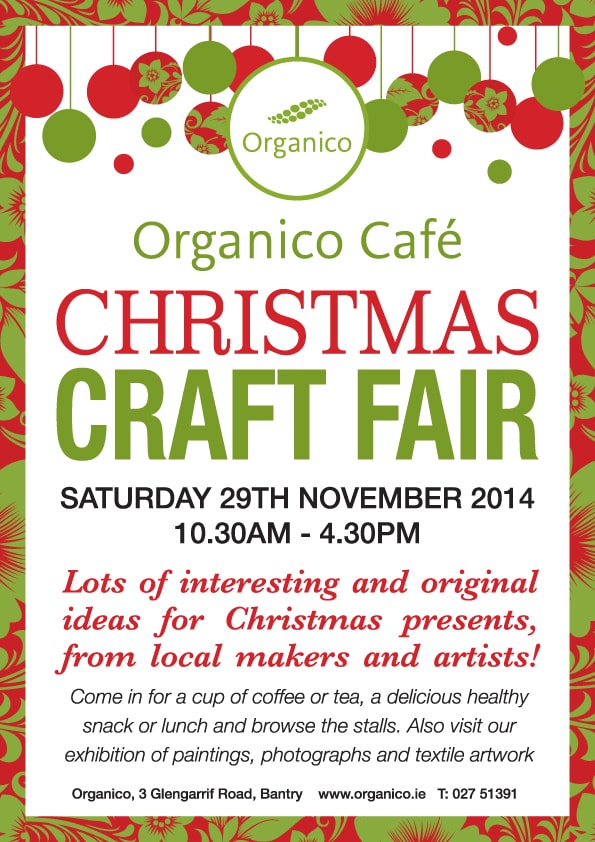 If you love local crafts then come along to Organico's craft fair at the end of November.
Who knows, you might find that perfect gift or at the very least you will get to meet a selection of fantastic artists and crafts people who live and work in West Cork. A not to be missed once off event.
See all details on the poster.