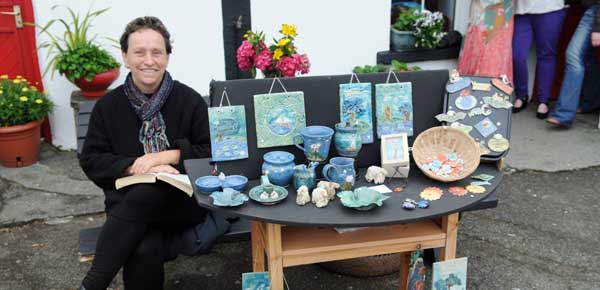 The Sunday Sheep's Head Producers' Market in Kilcrohane is a wonderful place to find local produce made or grown right here on the Sheep's Head peninsula
You'll find 'everything from paintings to potatoes' here, and you'll have the chance to meet our producers as you browse through their wares. We offer visitors an ever-changing range of local food, produce, plants, baking, hand-made crafts and art. It's a great destination for anyone who is interested in the best of what's handmade and locally-produced.
If you can't make it on Sunday, you'll find a treasure trove of items from ceramics, jewellery and driftwood creations to paintings, photography, knitwear and tweed hats in the Sheep's Head Producers' Shop in Kilcrohane's Old Creamery.
The Easter market is held outside Eileen's Bar in Kilcrohane village from 11-1pm, and is run by the Sheep's Head Producers.