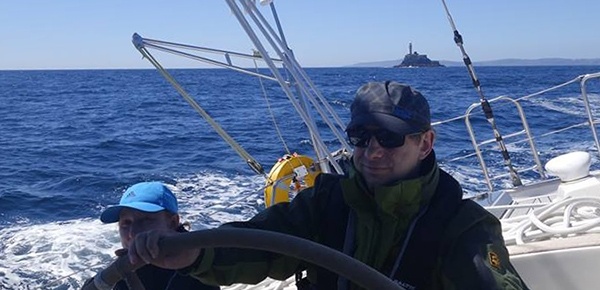 The RYA Day Skipper Practical is a 6-day course in West Cork with Carbery Sailing
You'll learn how to assume full responsibility for the yacht and its crew as you train on a luxury Hallberg-Rassy yacht on West Cork's unspoilt waters.
This is the ideal sailing course for anyone about to buy their own yacht or undertake a self-skippered holiday in Greece or other destinations. Students should ideally have attained Competent Crew level ability or have the necessary experience and passed the Day Skipper Theory course.
On the Day Skipper course students will skipper the yacht on short passages in West Cork's stunning and varied bays. There will be much emphasis on boat handling and navigation. A full safety briefing is given before the yacht sails.
Keeping the crew well fed is an important part of cruising. Apart from breakfasts, meals are organised according to a rota which you will know in advance. When it is your turn, you prepare a meal of your own choosing and wash up afterwards. Learning to cater onboard is an important skill!
You will visit different harbours and anchorages on West Cork's Atlantic coastline as you practise pilotage techniques. The course aims to provide you with the skill and confidence required to plan and undertake a short passage in tidal waters as the skipper and be able to berth the boat safely. Man overboard recovery techniques will also be practised with a dummy, such as a fender tied to a mooring line, substituting for the real thing. The instructor will debrief students after each exercise or passage.
During your RYA day skipper sailing course you will cover approximately 100 miles between Union Hall and the Kenmare River in West Cork, including at least 4 night hours sailing to experience night pilotage and identify navigation lights.
The course will finish about 4 pm on the final day, after boat cleaning and individual debriefings.
For full details of Carbery Sailing's other courses, see our events calendar or Carbery Sailing's website.