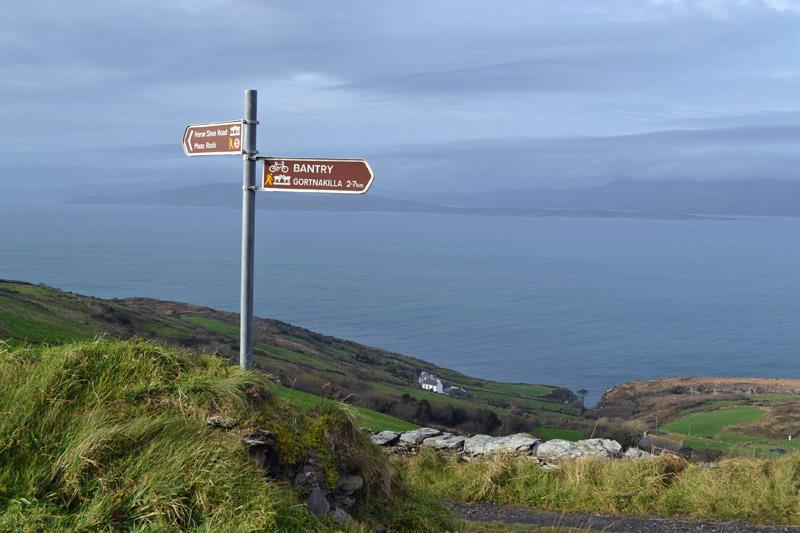 Anyone with family ties with the Sheep's Head peninsula won't want to miss a weekend dedicated to exploring local genealogy!
All are welcome to the event – attendees will meet in the dining room of the Bayview Inn in Kilcrohane on the afternoon of Saturday, 22nd June.
There will be a short talk by Danny Tobin, who will chair the event, and a talk by Dr Dorothy Sweeney, followed by a general and open discussion with members working together and helping each other to make connections in their family trees.
Danny will use a DNA-matching tool to show who is connected to who via DNA (this is only of use to those who have already done DNA tests and have their results uploaded to the gedmatch website).
A number of speakers will be involved over the weekend, and a walk is planned for the Sunday afternoon, which will take in some interesting heritage sites around the peninsula.
Speakers
Ann Marie Coghlan
Ann Marie Coghlan is a professional genealogist living in Ireland. She is an Affiliate of Accredited Genealogists Ireland [AGI]. Her background is in Education Management and in Business Consultancy in UK. Her family heritage is in Cork, Clare, Galway, and Dublin.
Her main Irish research interest is in the City of Cork and its business and religious communities. She is experienced in researching the Irish community in England and Scotland. She is also interested in migration, family patterns, and Irish burial practices. She is a speaker and a researcher for local societies and family groups, and a Speaker for the Ireland/UK International Society of Genetic Genealogists [ISOGG].
Drs. Jim & Dot Sweeney
Both Jim & Dot earned doctorates in Counselling Psychology. Their 35 years of work in the fields of Education and Psychology include teaching, speaking, and consulting. Additionally, they have traveled throughout all 50 US states, focusing on National Parks; they worked as Park Rangers in Yellowstone National Park for 12 summers. A desire to find their roots led them to research in USA and Ireland, with both their journeys ending up on the Sheep's Head peninsula! Their passion fueled them to become dual citizens and to connect with like minded folks across the globe with Sheep's Head ties.
For more information, contact Danny Tobin on [email protected]