When:
May 15, 2016 @ 5:00 pm – May 20, 2016 @ 4:30 pm
2016-05-15T17:00:00+01:00
2016-05-20T16:30:00+01:00
Cost:
€515 (Single Person Supplement for accommodation €70)
Contact:
David Ross
00353 28 31547
The Sheep's Head & St Finbarr's Way Walking Tour is a four-day introduction to the Wild Atlantic Way and the outstanding trails, landscapes and seascapes of West Cork
Follow one of Ireland's best-loved trails from the Sheep's Head lighthouse at the tip of the beautiful Sheep's Head peninsula in West Cork to St Finbarr's hermitage at Gougane Barra.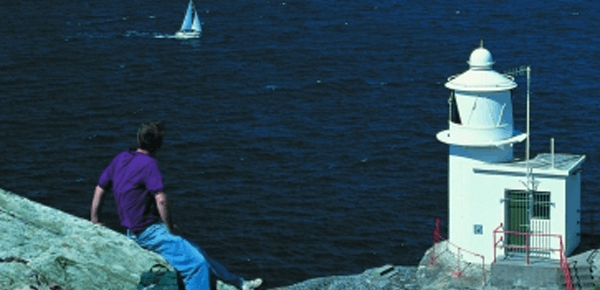 Our route leads us via the peninsula's trails and introduces you to the charming villages of Kilcrohane and Durrus, before reaching Bantry and heading into the lush West Cork farmland surrounding Drimoleague, the Mealagh valley and Kealkill.
You'll enjoy four days walking and five nights accommodation at the Top of the Rock Pod Páirc and Walking Centre.(See full details on each day's walk below).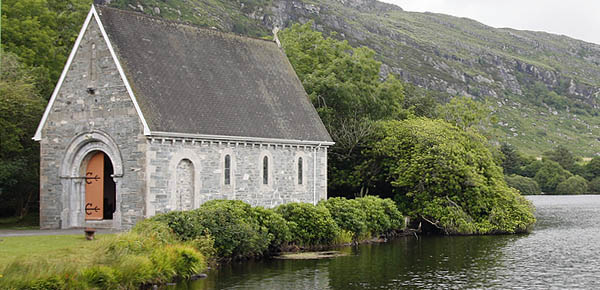 We have designed this walking holiday to give you a taste of Irish life and the chance to explore one of its most beautiful landscapes. Our walk is what you make it… If you want to make this a personal thoughtful journey, you will find space to do so. If you need to fill your lungs with fresh air and your eyes with stunning scenery, you will not be lacking in either. If you need a reflective spiritual journey, taking the path of St Finbarr to Gougane Barra you will find Christian direction and solace. If you like Irish music and folklore you will discover it along the way.
You will spend time relaxing in Bantry which is a historic town with two excellent heritage trails. Bantry House is a beautifully restored stately mansion, and home to the West Cork Chamber Music Festival. You will savour the best of wholesome food in farmhouses and restaurants along the way, and you will have an opportunity to view the artistic endeavours of West Cork in craft shops, particularly in Bantry. In short this is a microcosm of the best of Ireland: past and present. We will do our best to make it special for you.
Walking Tour Cost
The cost of our 2016 walking week is €515 per person sharing.
This price includes:
Five nights Bed and Breakfast at Top of the Rock in a standard or family-sized pod. We also have two luxury pods (extra supplement €55 pps).
Light Supper on arrival at 8pm on Sunday evening.
Four evening meals (Mon-Thurs) in our preferred top local restaurants in Kilcrohane, Bantry,Ballylickey and Gougane Barra (Hotel).
Transport to and from all walks.
Elizabeth, David or another guide will accompany you on all walks.
Two guidebooks, and our specially crafted St Finbarr's Walking staff are yours to keep.
Packed lunches are included each day.
A DEPOSIT of €100 per person is payable to Top of the Rock at the time of booking.
Walking Tour Dates Available
Sunday 15th May – Friday 20th May 2016
Sunday 18th September- Friday 23rd September 2016
Walking Tour Itinerary Arrival: Sunday Evening
Having had your main meal of the day you arrive in the evening, to our Top of the Rock Pod Páirc and Walking Centre in Drimoleague . (GPS Co-ordinates N51.66872 W926073) You will have time to settle into your pod and familiarise yourself with the walk around our farm. Then after a light supper we will get together for some orientation and preparation for the days ahead.
Day One : Monday
After a good local breakfast with Glenilen yoghurt – made at our neighbouring farm – and Elizabeth's freshly baked scones, we will take a minibus to the very end of the Sheep's Head for the start of your walk. This is a spectacular walk stretching for about 14km back to Kilcrohane.
You begin by walking west to the lighthouse where your four-day walk will officially begin. When you arrive back to the cafe in the car park, you will have worked up an appetite for some of Bernie's famous apple cake (included in the price), before setting out for the Black Gate. A lovely path via Tra Ruaim to Dooneen Pier eventually brings you to Kilcrohane and there we will eat in the bright new restaurant known as 'The Old Creamery'. There may be an opportunity for further socialising in Kilcrohane before a minibus will convey us back to the Top of the Rock.
Day Two: Tuesday
After breakfast, we will again set out for the Sheep's Head peninsula to walk the 12km stretch from Glenlough to Bantry. The views from this 223m ridge match Seamus Heaney's description of Irish peninsulas' views, offering you a vista of "water and grond in their extremity".
The views in all directions are magnificent, particularly towards Whiddy Island. After our picnic lunch on the summit, we will pass by Lady's Well and the Kilnaruane Stone, and then walk by the grounds of stately Bantry House and Gardens. There will be time to explore historic Bantry before we sit down to a three-course meal at one of the top seafood restaurants in the town. An opportunity may arise for some musical entertainment before our return to the Top of the Rock.
Day Three: Wednesday
Today we will begin the "pilgrim walk" proper. David will lead this walk from our home at "The Top of the Rock" to Kealkill. This is a pilgrim walk and the commentary will be both historical and spiritual in nature. You will walk through some beautiful inland scenery, with Castledonovan to your right and lovely views of the West Cork coastline to your left. A picnic lunch will be provided. This walk is officially 19km in length, but we will have a car running alongside to help you on if need be! After a visit to the Kealkill Stone Circle we will arrive in the lovely village of Kealkill. From here we will make our way to a local Ouvane Falls restaurant in Ballylickey where dinner will be served, followed by our return to the Pod Páirc.
Day Four: Thursday
On Thursday morning, our bus will take you to Carriganass Castle in Kealkill where we will rejoin the St Finbarr's Pilgrim Way. Your guide will once again give a commentary on the historical and contemplative aspects of this walk: the flight of the O'Sullivan Bere clan, the history of the castle, and the folklore of the surrounding areas.
After lunch on the wayside we will face the high ascent over Conigar followed by the spectacular descent into Gougane Barra is described by Carl O'Brien of The Irish Times as follows: "There is mountain on all sides rising hundreds of feet above a lake, forming a vast amphitheatre. Around the valley rim are gigantic boulders and purple rock. There is a magical, mystical beauty to it all. On the valley floor below, the chapel and cloister are evidence that this has been a special, peaceful place for hundreds of years. It's a stunning vista."
On reaching your destination, there will be time for silence and reflection, followed by a warm welcome and our final evening meal in the lovely Gougane Barra Hotel. We will then return to the Top of the Rock by minibus.
After our last breakfast together on Friday morning we will say our goodbyes. You will certainly be tired, but hopefully well refreshed in heart and mind, following your four-day adventure on the Sheep's Head and St Finbarr's Pilgrim Way.
Walking Tour Notes
Please read carefully.
Groups of 10-16 people will be accommodated.
In the unlikely event that the tour takes bookings for fewer than eight people, the week will be cancelled at least 6 weeks before departure.
Levels of fitness among group members can vary. The distance to walk each day varies from 11 to 19kms.
Each day we will aim to walk at least two-thirds of the prescribed route. We will have a car available each day to convey you to the end of the walk if it becomes too strenuous, and you are under no obligation to complete the whole route. The main thing is that you enjoy your visit to West Cork.
Single pods are available and incur a total extra supplement of €70 for the week.
Terms and Conditions
Arrivals and Departures
Transport to Drimoleague is your responsibility. We assume you will be arriving at our nearest airport (CORK), on a bus from Dublin airport, or a ferry from Rosslare some time on Sunday afternoon. Or you may be bringing a car from within Ireland.
Generally you will be able to use the Bus Éireann service from Cork Airport to Cork then to Drimoleague. It runs five times a day from Cork. Departure from Drimoleague to Cork on Friday morning can be by Bus Eireann also.
We would like to have your arrival details one week in advance. We advise you not to take an early departure flight out of Cork on the final Friday as you may not be able to get there early enough by public transport. The earliest bus leaves Drimoleague at 7.15am.
Equipment
Strong walking boots are essential, as is rain gear and warm clothing suitable to the time of year. We can advise on this. Please keep an eye on advance weather forecasts before you travel. This can be done on www.yr.no (type in Drimoleague) We reserve the right to refuse a walker on any walk if the leader of the walk deems the footwear to be unsuitable or unsafe.
Travelling Alone
We welcome individual walkers. If you require a pod on your own, a single supplement of €70 will apply, but we cannot always guarantee that single pods will be available. Early booking is advisable!
Information on Tours
We try to ensure that all information is accurate, but we will not be held responsible for changes to the programme due to weather and circumstances beyond our control. We reserve the right to cancel or change any tour due to unforeseen circumstances. If a tour is cancelled due to there being less than eight persons we will endeavour to offer an alternative and all monies will be refunded.
You may make initial enquiries from us here at Top of the Rock Walking Tours using the pre-booking button on the home page. Booking proper must be undertaken by email with us following the initial enquiry.
Payment
A booking deposit of €100 per person is required in your booking with the Top of the Rock Pod Páirc. The balance is then payable on arrival.
Cancellations
All cancellations must be in writing, fax, post or email. If you cancel your holiday less than thirty days before the start of the holiday, you will lose your deposit. To avoid this loss we advise you take out adequate travel insurance cover.
Luggage
For walkers, the less luggage you have, the more freed up your holiday becomes! Space is at a premium in the pods so please confine your luggage to a sensible limit. Should you lose any items during your stay, you are personally responsible for having them insured.
Complaints
In the unlikely event of a complaint or grievance re our accommodation please contact David Ross immediately .
You will be given a mobile number for 24-hour access. All complaints must be registered with our office in writing no more than 14 days after the completion of the holiday. We cannot process your claim if this procedure is not adhered to.
David and Elizabeth Ross wish you a fulfilling and enjoyable walking holiday and we will make every effort to make this happen.
Book your place today!