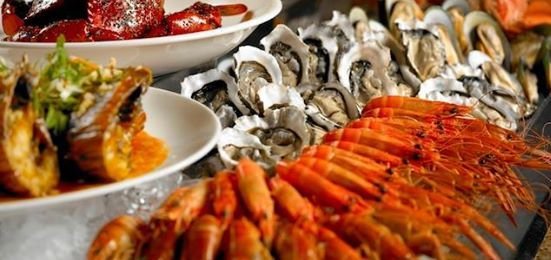 Whiddy Island plays host to an exciting food festival this weekend as the Bank House on Whiddy joins forces with the Frank Moynihan cookery school to celebrate local food at the inaugural 'Symphony of the Sea' festival.
Frank is well-known from his practical and tasty tips about cookery on Gay Byrne's RTÉ Radio One, and has a passion for sharing his cookery skills with others.
On Friday evening, the island will host a seafood banquet. Foodies are sure to enjoy a three course meal which will showcase the very best flavours from Bantry Bay. Diners will also have the choice of Whiddy Island lamb at a feast which will show exactly why West Cork has such a great reputation for its fine food.
Places are limited and booking is essential. To reserve your place, call Tim O'Leary on 086 8626734. The boat to Whiddy Island will leave Bantry at 8pm and there will be a wine reception at 8:15pm, with dinner being served at 8:30pm. A late ferry will be laid on to bring people back to Bantry after the meal is over.
The festival programme will continue on Saturday with a packed programme of food foraging and cookery demonstrations by Frank Moynihan.
The boats will leave Bantry for food foraging at 11 00 and Frank's cookery demonstrations will take place 1:30, 2:30 and 4:30pm. There will be a small charge for the demos but foodies will be able to try their hands at food foraging ion land and on the seashore for free.
On Sunday, visit the island to browse the open-air food court which will feature many local food producers displaying their wares. Frank Moynihan will again be providing cookery demonstrations at 1 and 3 o clock.
With live music planned for Saturday and Sunday, it should be a great weekend for all the family. For further information, ring Tim O'Leary on 086 8626734.