When:
October 13, 2014 @ 9:45 am – 5:30 pm
2014-10-13T09:45:00+01:00
2014-10-13T17:30:00+01:00
Where:
O'Connors Restaurant
Wolfe Tone Square
Bantry, Co. Cork
Ireland

Cost:
€70 per participant, includes lunch.
Contact:
Jacqueline Stedman
+353 (0)86 164 9908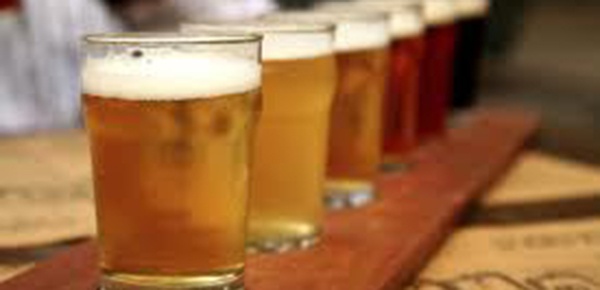 Liquid Curiosity will hold a Tasting Workshop in Irish Craft Beer this October in Bantry for hospitality professionals and keen craft beer enthusiasts alike.
Jacqueline Stedman of Liquid Curiosity will start you off on the right track to further increase your knowledge and enjoyment of Craft Beer.
Aimed at building the skills of those that want gain a better understanding of the growing world of craft beer, the Irish craft beers tasted will be of the highest quality. You will learn to taste beers with a view to assessing quality and gain the knowledge to communicate key beer styles.
During the course you will taste and assess over 36 different styles of beer, from light lagers and pilsners, IPAs, right through to the darkest of barrel aged porters and stouts. You will taste beers made from different grains, malt and hops and learn their individual component in the style and flavour of beer.
The aim of the course is to give a basic introduction to Craft Beer, with a strong emphasis on tasting and assessment. You will learn about the brewing process, components affecting flavour, as well as styles, ageing, conditioning and food matching.
The course includes:
Course notes.
36 tasting samples.
Set of tasting glasses and a bag.
Tasting notes on all beers.
Morning tea, lunch and afternoon tea.
Certificate of completion.
Cost:
€70 per participant.
For any further information contact Jacqueline Stedman on +353 86 164 9908 or [email protected] or book here.