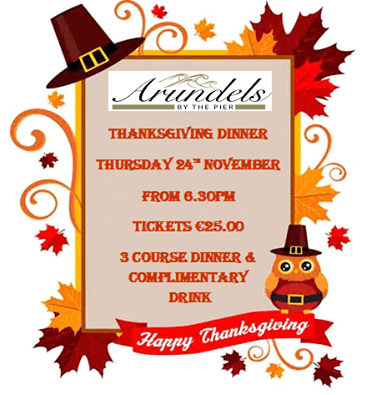 Celebrate Thanksgiving in Ahakista at Arundel's By The Pier!
We are very excited to be hosting our first ever Thanksgiving Dinner here in Ahakista on Thursday the 24th of November.
We would love if you would come along and celebrate with us. Tickets €25.00. To book please call us on 027 67033.