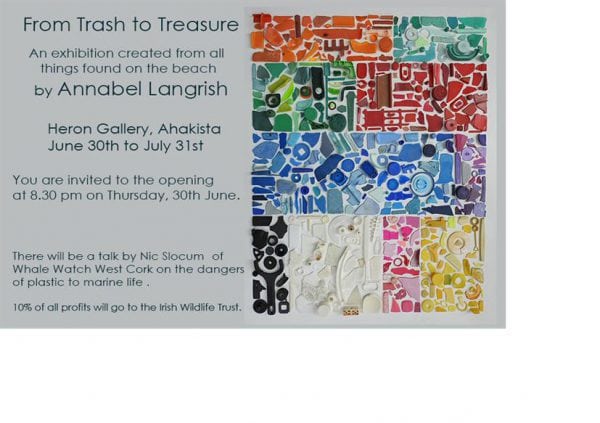 The Trash to Treasure exhibition at the Heron Gallery is created by Annabel Langrish from things found on the beach!
You'll find the exhibition at the lovely Heron Gallery in Ahakista on the Sheep's Head peninsula.
The gallery is home to a collection of Annabel's other work which ranges from landscapes in oil and watercolour, Raku ceramics, driftwood and reclaimed wood clocks and small furniture.
There are lots of treasures to find in this charming gallery.
Visitors to Heron Gallery in Ahakista will find a great café here too. Browse in the shop and wander around the extensive vegetable, wildflower, and flower gardens, one of several lovely gardens along the Sheep's Head Way.