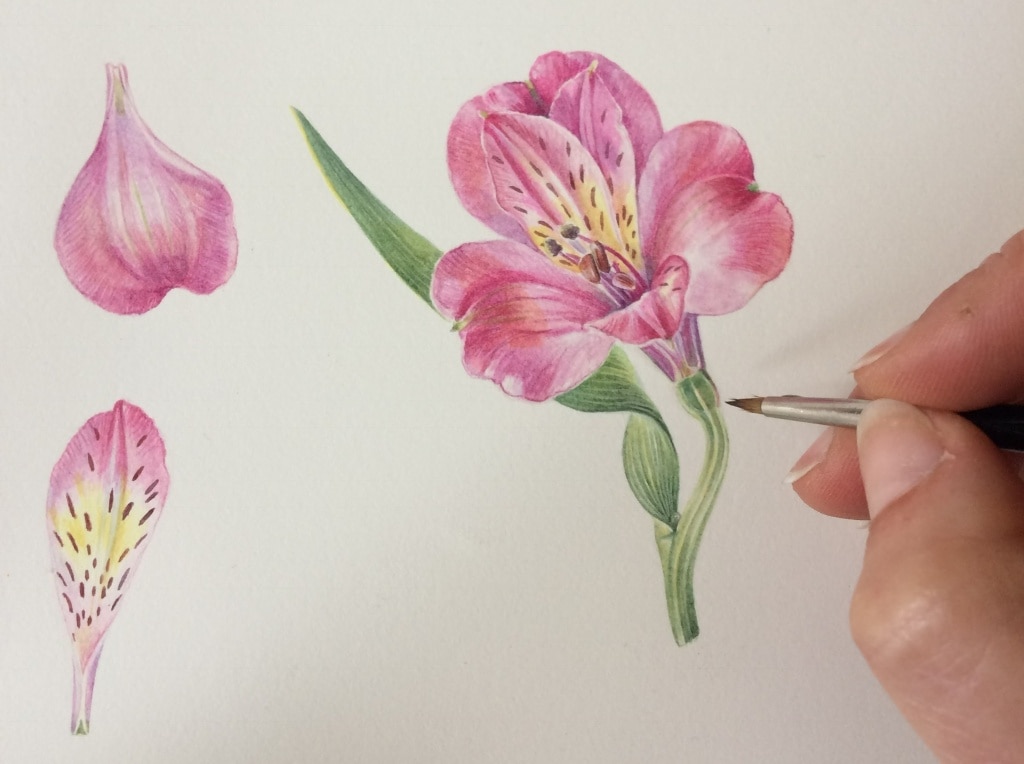 Learn how to capture the vibrant colours of flowers in watercolour during this botanical art workshop with Shevaun Doherty
This class will teach you how to mix colours to create an array of lush hues. You'll also learn simple watercolour techniques used by botanical artists to paint realistic flowers. This event is part of the annual Ellen Hutchins Festival.
Event Details
Price €50
Paper and paints supplied and all levels are welcome
Some places are still available and booking is required! Email [email protected]
This is one of two linked one-day workshops run by Shevaun. Click here to see the workshop for Sunday 20th August. Join one or both days. €10 deposit required. Children under 12 must be accompanied.
More about Shevaun Doherty
I am a botanical artist, natural history illustrator and art tutor living in Dublin. I'm very inspired by the natural world and enjoy the quiet meditation that painting from nature brings. I paint from life, usually plants and seeds that I have collected on my travels, but the occasional bug or feather gets painted too. I love the challenge of trying to capture all the tiny details and colours.

I paint the things that capture my interest. Sometimes it's the beauty of an object that draws me, but often my art begins with an interesting story. The challenge then is how to reveal the hidden beauty. Teaching helps me share my passion. If you are interested in knowing more about my classes, please message me.
More about the Festival
Ellen Hutchins was Ireland's first female botanist. Born in Ballylickey in County Cork, she specialised in lichens, mosses, liverworts & seaweeds. This festival celebrates her life, discoveries, and work. Now an annual event, the festival includes walks with botanists, talks, exhibitions, children's events, and a very special seaweed event on Whiddy Island.
More about Bantry House
Bantry House is a stately home overlooking Bantry Bay in the south west of Ireland. It houses an important private collection of furniture and objects of art. Guest Accommodation is available in the elegantly restored East Wing.