When:
July 11, 2015 @ 2:00 pm – July 12, 2015 @ 9:00 pm
2015-07-11T14:00:00+01:00
2015-07-12T21:00:00+01:00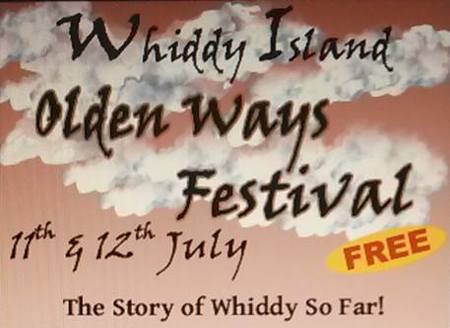 Join Whiddy Island's community for a celebration of island life and traditions, and learn about life as it was once lived on Whiddy Island in Bantry Bay.
Learn about the customs unique to Whiddy Island, take a guided walk to visit the old schoolhouse, farms, and the island's Napoleonic batteries. You'll hear stories too about the island's characters, and what life was like when the island had a population of 800 people.
Demonstrations will give you the chance to see how people cut turf by hand, made cradles, and mended lobster pots. You'll find out about the island's military history, rowing regattas, and church traditions.
We'll share insights into what life is like today too. Whiddy was the subject of the recent acclaimed TV3 series on the lives of modern islanders, and this festival gives an insight into how life on the island today has been shaped by the past.
All festival activities are free. The ferry price is €5 return from Bantry.
Saturday Schedule
Story of Whiddy So Far ..
Bank House, 2:30pm
Music & BBQ
Ferry Times: 1pm, 1:30pm, 2pm.
Sunday Schedule
Guided Heritage Walk
Bank House, 12pm
Old-Time Dancing
The Pier, 3:30pm
Followed by barbecue