When:
August 20, 2015 @ 9:00 am – August 21, 2015 @ 4:00 pm
2015-08-20T09:00:00+01:00
2015-08-21T16:00:00+01:00
Where:
Carbery Sailing
Carbery Sailing
Durrus, Co. Cork
Ireland

Contact:
Chris Forker
+353 (0)27 29101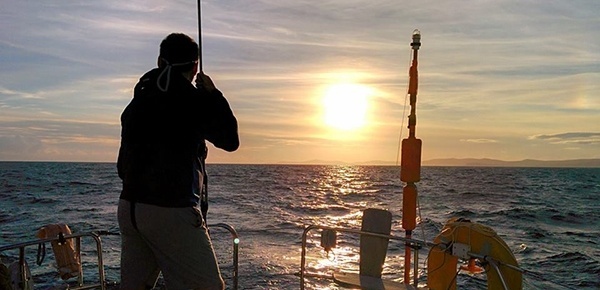 Come and sail the Wild Atlantic Way on a 2 Bay Cruise from Ahakista on West Cork's rugged Sheep's Head peninsula.
West Cork Wild Atlantic Way cruise begins in Ahakista on the rugged Sheep's Head peninsula. We'll sail out of Dunmanus Bay and begin a journey which will reveal the beauty and character of three stunning Atlantic seascapes.
Sheep's Head Peninsula – Eden Award
We'll set sail from the Sheep's Head, an area designated as a European Destination of Excellence in recognition of the sustainable tourism we foster here. As you connect with the rugged coastline and pristine marine environments around this unique peninsula, you'll quickly realise why the unique character of this magical place deserves to be conserved for future generations.
West Cork Wild Atlantic Way Cruise.
Moving through Dunmanus Bay, watch the coastlines of the Sheep's Head and Mizen peninsulas unfold alongside you. As we make our way towards the Atlantic, we'll share with you stories about the people who have made this remote landscape home over several thousand years.
Bantry Bay, bordered by the Sheep's Head and Beara peninsulas, is one of the deepest natural harbours in Europe. The drama of this bay, which can be as flat as glass or angry enough to repel an invading fleet, is something to experience. The majestic outlines of Hungry Hill and the Sugarloaf stand over the bay. The hills transform the sea, the wind, and the quality of the light in ways that our visiting sailors are always amazed by.
We'll also explore Roaringwater Bay, named for the sound of the waters that, powered by Atlantic gales, crash against its many rocks and 100 islands. No better place to experience the Wild Atlantic Way! For all its drama, the climate here, influenced by the Gulf Stream, is mild. As we sail, look out for the harbour porpoises, dolphins and whales which make this bay their home. You'll need your camera ready throughout the trip to capture images of local dolphins, minke whales, sunfish and leatherback sea turtles.
You'll encounter three magnificent bays on Carbery Sailing's Wild Atlantic Way Cruise. We'll also chart our course past West Cork's 7 inhabited islands. Spend time with their unique communities and experience the stunning natural habitats on Sherkin and Bere islands during your sailing trip, and you'll get a real sense on what it is to live life by the Atlantic, at the very edge of Europe.
We look forward to welcoming you to your Wild Atlantic Way cruise aboard our luxury yacht Merlin. Experience the Wild Atlantic from the comfort of an ocean-going Hallberg Rassy cruising yacht. We pride ourselves on our hospitality. All of your food is provided for you, and you'll get to sample the wonderful local produce for which West Cork is rightly famous like Durrus Cheese and salads grown right here on the Sheep's Head peninsula.
What's included:
Accommodation on board during your stay.
All mooring fees.
Safety equipment including lifejackets and safety harness.
Fuel, Gas and Water.
Bedding including sheets and pillow.
All food and drinks while at sea.
Not included:
Meals ashore.
Travel and transfers.
Travel & medical insurance.
"Had an amazing time with Chris Forker and his crew sailing in Ahakista. The Yacht is beautifully kept and a pleasure to be on, the food provided was tasty soup and perfect for a blustery day on the water! Views on this trip are magnificent and so much fun."
For more details, see http://carberysailing.com