Gougane Barra Hotel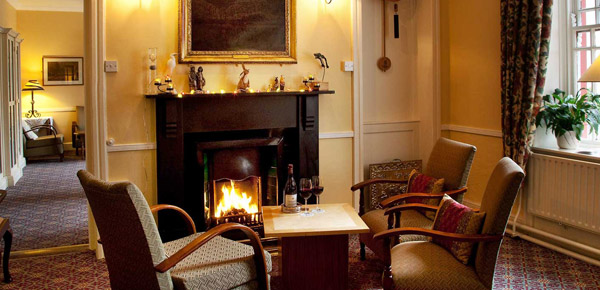 This traditional family-run hotel overlooks the lake at Gougane Barra, one of the most peaceful spots in Ireland.
The Lucey family has owned the hotel since 1937. Neil and Katy took over the running of it in 2005, and while they have modernised the menu and improved the standards of comfort in the hotel, its traditional charms remain intact.
In fact, the Gougane Barra Hotel won the coveted AA Hotels Ireland Courtesy and Care Award for 2012-13 in recognition of the warm welcome the Luceys provide.
The views from the lakeside restaurant complement the food which places a strong emphasis on good local produce. A tasty bar menu which includes excellent seafood chowder is available. Meanwhile, many guests enjoy taking afternoon tea in front of the fire.
The Sheep's Head Way, St. Finbarr's Way and the Beara-Breifne Way intersect here, making this a wonderful base for hikers. The hotel is located on the shores of the lake where St. Finbarr established his hermitage, and the place continues to offer people a relaxing retreat from the bustle of everyday life.
Gougane Barra Hotel is a popular venue for weddings. Whatever the reason for your trip, Gougane Barra, and your stay in the hotel are sure to win a special place in your heart.

[table id=20 /]