Ahakista – a tiny seaside village on West Cork's Sheep's Head peninsula – overlooks picturesque Kitchen Cove and the Mizen peninsula
It's a great place for meeting the locals, beginning great walks, sailing, and enjoying great West Cork food and conversation. You'll come across artists and sculptors here in Ahakista too – part of the creative community inspired by the beauty of the Sheep's Head peninsula.

Food and Drink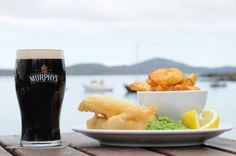 Take in wonderful views across Dunmanus Bay and the Mizen peninsula from the distinctive pubs you'll find here.
Ahakista's Tin Pub is one of Ireland's quirkiest drinking spots. There's great food to be had at Arundel's By the Pier and the Heron Gallery Café too (check opening hours).
Don't miss the lovely gardens at the Heron Gallery which show off the attention to colour and detail you'll find in the work of the owner and artist Annabel Langrish is on display.


Sheep's Head Walks from Ahakista
Fine loop walks extend from Ahakista village and form part of the Sheep's Head Way walking route: part of the 88km Sheep's Head Way walking route which skirts the whole coastline of the peninsula. Check out our events calendar for guided walks on the Sheep's Head. Bespoke walking tours can also be arranged with our expeexperienced guides, and shore fishing gives you another great way to explore this coastline.
Look out for Merlin in Kitchen Cove – a 46ft Hallberg-Rassy yacht just waiting to give you an unforgettable experience of Ireland's Wild Atlantic Way. A sailing trip or sailing course with Carbery Sailinggives a wonderful excuse to visit this lovely West Cork village and explore the Wild Atlantic Way.


Air India Memorial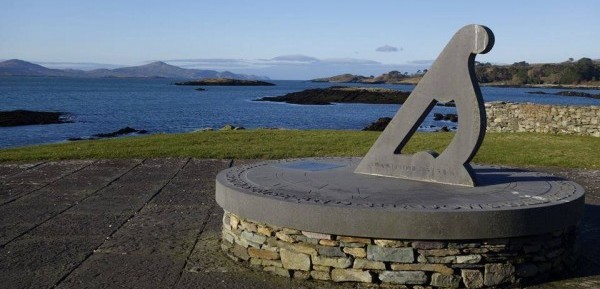 The tranquil Air India memorial garden in Ahakista offers you beautiful views across Dunmanus Bay. It's a special place of pilgrimage for the families who lost loved ones in the Air India Disaster of 1985. The tranquil garden is lovingly tended by the firm friends they have made in Ahakista in the years since that terrible event.


Ahakista Regatta & Festival
Join the Ahakista Regatta each August – a celebration of life by the sea with a Hawaiian twist! Throughout the summer, listen to music sessions in The Tin Pub, visit the Heron Gallery and its beautiful gardens, or watch the boats come in at Arundels by the Pier.
Yoga retreats, stone-carving, and shore fishing are all pursuits you can enjoy in Ahakista. The Ahakista Run each Easter is another great draw for visitors. (Check out what's on in Ahakista on our events calendar).
It's a wonderful place to escape to when you want to leave the cares of your everyday life behind.
Head to Ahakista, and start 'living the Sheep's Head Way!'