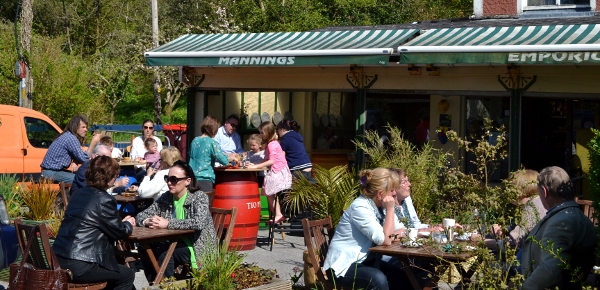 Drive out of Bantry on the coast road, and you'll find Ballylickey, a village that skirts the shores of Bantry Bay
Taste West Cork on a plate at Manning's Emporium.
Manning's is renowned for its wide range of local foods served in an atmospheric café and food shop. It's also the base for Culture Kitchen's foodie tours across West Cork's three peninsulas.
Kayak from your campsite at Eagle Point, a friendly place where you'll get all the advice you need about what's on and what's not to be missed while you're here!
You can also join the locals diving off the pier at Snámh on a fine day. It's a great spot from which to start exploring the Borlin, Mealagh and Kealkill valleys.
The village lies between Bantry and Glengarriff, so you can easily explore the Sheep's Head and Beara peninsulas, with their fine walking routes and mountain trails, from here.
You'll find a small but well-stocked supermarket in Ballylickey too.