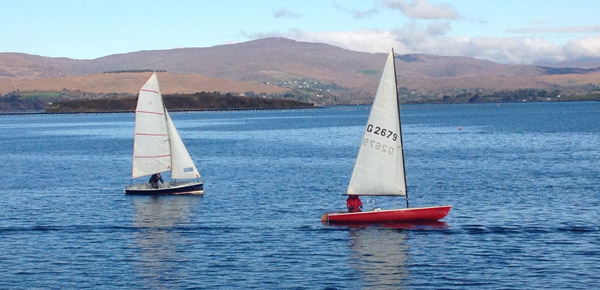 Bantry Bay Sailing Club offers ISA-approved dinghy sailing courses on West Cork's Bantry Bay.
We operate in the sheltered and safe location of the inner harbour of the bay which is located in West Cork in the south-west of Ireland.
We are a recognised ISA training centre. This means we can provide you with Irish Sailing Association certification if this is what you want and you can meet the standards required. This certification is recognised internationally.
Our class sizes are small giving you more individual attention. We will provide you with the use of a club dinghy for the duration of your course. This will save you the cost of having to buy your own, even though, in time, we hope you will if you really get to like sailing.
The sailing club is located on the Bantry Bay Blueway!