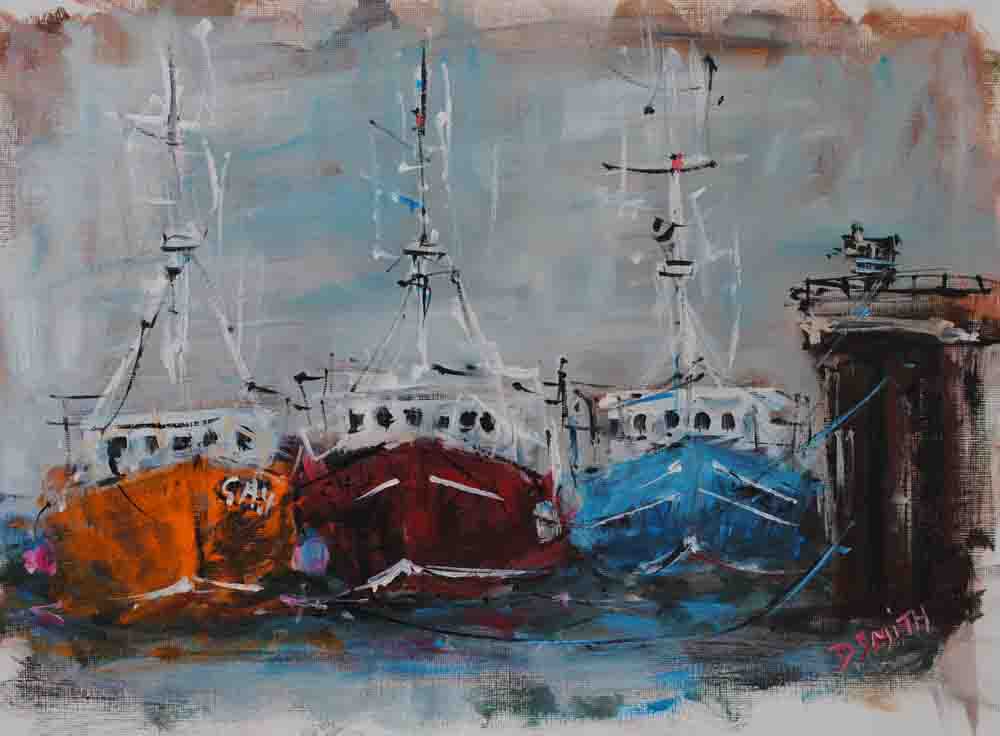 Local artist Danny Smith strives to capture the play of light, tone, colour, and atmosphere the Irish landscape offers in his evocative images of West Cork
His art encompasses all aspects of Irish culture which he depict in the form of seascapes, lifescapes, people, and animals. Danny hails from Bantry where he lives and works as the town's postman. He is an entirely self-taught artist, who has been passionately creating art since the year 2000.
Having drawn and painted from a young age, Danny has evolved his very distinctive style through many hours dedicated to painting in his home studio. To find inspiration for his work, he travels on his motorbike (with his easel in tow) to many locations around Ireland but always returns to the people and the landscapes of West Cork to discover scenes which are brought to life in his sought-after work.
Whether working on location or at his West Cork studio, Danny explores a wide range of colours and techniques, and finds the magic of transforming blank white paper and canvas into colourful semi-abstract paintings a constant source of excitement.
Danny uses mixed media including acrylic oils, crayon inks, and charcoal to express his very personal loose style.
His paintings are exhibited and sold at a number of select venues in the West Cork area, including Heron Gallery, Ahakista,  and The Old Creamery Restaurant, Kilcrohane.
The annual Bantry Art Exhibition showcases Danny's work every summer, he has his own studio gallery in Bantry, and he is available for commissions.