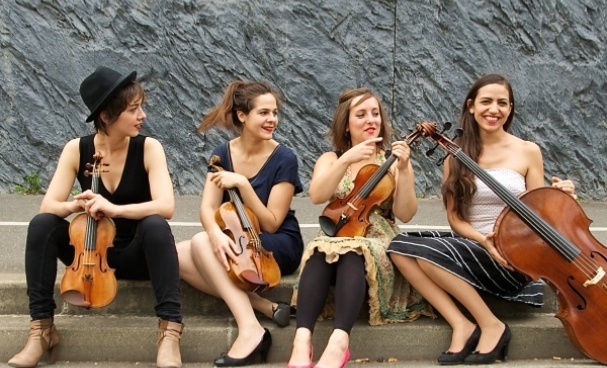 The West Cork Chamber Music Festival is the highlight of the summer for the many music lovers who make the annual pilgrimage to Bantry
Over the course of the West Cork Chamber Music Festival, almost one hundred international musicians perform thirty six concerts in beautiful Bantry House and St. Brendan's Church, Wolfe Tone Square, Bantry.
Among the musicians scheduled to perform in 2018 are Mairéad Hickey,Peter Spissky, Luigi Gaggero, Alina Ibragamova, and the Dudok Quartet.
This is the festival where the music lover can hear the finest works in the repertoire as well as world premieres of some exciting new music. Each year audience members from throughout Europe, the United States and the Middle East arrive in this small fishing town in a remote corner of West Cork.
The West Cork Chamber Music Festival is not just a week of extraordinary concerts in a fabulous setting.  It is also a summer meeting-point for top young ensembles, where advanced students have the opportunity to immerse themselves without distraction in the world of chamber music.
Morning talks, a violin making exhibition, young musician master classes, and a handful of free events run throughout the week.
It is important to pre-book your tickets, as the festival is known to sell out! Tickets for the West Cork Chamber Music Festival can be booked on the festival website or by calling the West Cork Music office.