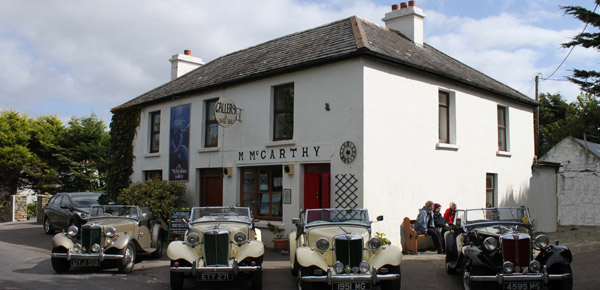 The White House Gallery & Coffee Shop features unique paintings by Thorn, and artisan crystal and silver jewellery by Marie Hummingbird
Thorn Art Gallery, one kilometre west of Kilcrohane village on the beautiful Sheep's Head peninsula, is home to a coffee shop with gorgeous organic teas to give you a lift whether you've traveled near or far. Our speciality White House Chocca Mocca is made of Fairtrade Cocoa and coffee, with milk or coconut milk and sugar or agave..ALL organic ingredients (like all our teas and coffees)… Pure taste with all the goodness!
As well a Thorn's Art, Sanna Inspires designer hats, Hummingbird jewellery and some KilcroArt driftwood pieces are also available.
Music, painting and dancing events and courses are also held at the gallery.