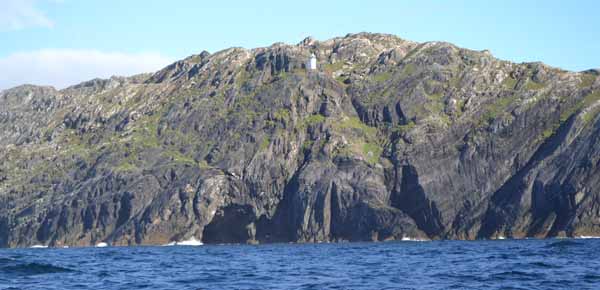 Visit the Sheep's Head peninsula – a European Destination of Excellence – as you travel Ireland's newest touring route, the Wild Atlantic Way
The Sheep's Head peninsula encapsulates the very best of what the Wild Atlantic Way has to offer.
The renowned Sheep's Head Way walking route is a huge part of its charm. But it's when you spend some time here that you'll really understand why West Cork is described as 'a place apart.'
This is an unspoilt part of the world where people have forged strong communities against a stunning backdrop of rugged hills and seas that are sparkling and dramatic by turn.

The Sheep's Head Way offers something for everyone: choose the bustle of historic Bantry with its cafés and restaurants; a quiet walk to the lighthouse at the tip of the peninsula; a moment in thought at the chapel at Gougane Barra; or a day of adventure on our beautiful bays.
Live life the Sheep's Head Way for a while, and you'll understand why so many people are drawn to return here again and again. This is a place that refreshes the mind and fills the soul … A place where you'll fully experience the Wild Atlantic Way.
Craftspeople and artists love the quality of the light here and the fact that the landscape changes at every turn in the road. You'll find traces of Ireland's rich history all along the Sheep's Head Way, and you're sure to have great fun meeting the locals, hearing their stories, and feeling quite at home…
The Wild Atlantic Way stretches from Inishowen in Donegal to Kinsale in West Cork. We're just an hour from Cork Airport and Kinsale here, but it feels like you're a world away from the ordinary when you visit Bantry and the Sheep's Head peninsula …