The Irish Centre for Responsible Tourism has launched new awards to recognise ethical and memorable tourist experiences and destinations on the island of Ireland.
The development of the Irish responsible tourism awards will help to raise awareness of the need for tourist operators to put sustainability at the heart of everything they do.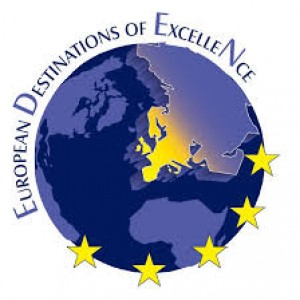 The Sheep's Head was recognised as a European Destination of Excellence in 2009 for its sustainable tourism practices, and an emphasis on responsible tourism is at the heart of the way we develop our tourism infrastructure here.
Responsible tourism is all about creating 'better places for people to live in, and better places for people to visit.' We enjoy sharing the fantastic environment and seascapes the Sheep's Head Way has to offer with our visitors. And we're lucky to draw in the kinds of visitors who share our passion for taking care of the landscape and the communities here.
As visitors who spend time 'living the Sheep's Head Way', you play a key role in helping us to sustain the fragile communities and eco-systems at the edge of Europe, and we're very grateful for that support.
But now that the Responsible Tourism Awards are here, can we ask an extra favour?
We'd be delighted if you'd consider voting for us in the Responsible Tourism Awards, to help us gain recognition for the work we are doing, and to show your support for responsible tourism practices across Ireland.
Here are three categories you might consider nominating us in!
Best in a Marine or Coastal Environment
Awarded to a business, destination or community that have a specific approach or project that demonstrates responsible tourism in a marine or coastal environment.
Carbery Sailing's Wild Atlantic Way Cruises offer brilliant ways for people to immerse themselves in the environment, history and culture of the Sheep's Head, it's surrounding bays and the West Cork islands.
Details: Chris Forker, Carbery Sailing, Ahakista, Co. Cork. Tel.? Email: [email protected]
Best Small Hotel or Accommodation for Responsible Tourism
Awarded to a a small (under 50 rooms) hotel, guesthouse, or B&B that can demonstrate principles of responsible tourism have been incorporated into every aspect of their business.