The Sheep's Head Way is a destination for travellers who want to experience Ireland's stunning Atlantic coastline. It's also a way of life.
For us, 'living the Sheep's Head Way' is about celebrating our landscape, its people, its heritage, crafts and produce. It's also about sharing those things with like-minded visitors, and making sure we pass on the landscape and traditions we love here to the next generation intact.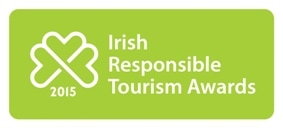 The Sheep's Head peninsula won an EDEN Award for its sustainable tourism practices in 2009; it also won Silver in the Best Destination category at the Irish Responsible Tourism Awards 2015.

These awards recognise the work our community had done to make our wonderful walks available to tourists. They also recognise the care that people have taken to ensure that this beautiful part of West Cork remains unspoilt for future generations.
The Sheep's Head peninsula is a special area of conservation, and is a protected area for peregrine falcons and choughs. Local craftspeople use traditional skills to create original and timeless artefacts, and visitors often travel here to learn from them.
People here draw on the land and sea around them, not only to make internationally-known products like Durrus Cheese and Glenilen yoghurts, but also to source the mackerel and mussels, eggs, cheeses, and even seaweeds, you'll find in our family-run restaurants.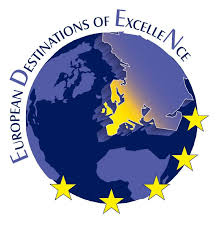 The Sheep's Head Producers' Market brings together the work of more than 100 rural-dwelling artists, crafters and food lovers, and you'll get a real sense of the area's rich and vibrant culture when you visit its shop, and the wonderful Old Creamery restaurant next door.
The shop and the restaurant have been developed in a building which used to serve as the Kilcrohane community creamery. Disused since the 1990s, the building has been revived, and – even more importantly – the spirit of collaboration that inspired the creamery movement in the 20th century is flourishing on the Sheep's Head Way too.
Beyond the peninsula, the Sheep's Head Way extends inland from Bantry to include the villages of Drimoleague and Kealkill, where the Drimoleague Heritage Walkways, Carriganass Castle and Glenilen Farm provide rich insights into West Cork's history and way of life.
The Sheep's Head Way is home to a vibrant and close-knit community that welcomes visitors who share a passion for its living landscape.
Join us, and share in a community that loves 'living the Sheep's Head Way.'
As Members of A Tourism Co-operative We Seek To:
Protect – We are committed to protecting our land and marine environments, as well as the flora, fauna, and marine wildlife around us.
Conserve – We work to conserve the traces previous generations have left behind in various forms including the built environment, stories, crafts and skills.
Minimise – We seek to minimise our impact on the environment, and our use of resources.
Share – We are inspired by the way of life we have here, and the place where we live. We want to share what's best about it with visitors who want to make a genuine connection with the Sheep's Head Way.

Inspire – A measure of our success will be our ability to inspire in you – our visitors – a purposeful sense of responsibility for communities and the natural environment.

How a Community Made the Sheep's Head Way
The Sheep's Head Way walking route was developed after 100 local landowners came together to share access rights to their lands with walkers in the late 1990s. Their commitment to honouring this beautiful place, and allowing visitors to enjoy it, helped them to overcome all the practical obstacles involved in setting up a waymarked trail.
Over the years since then, loop walks, new signage, and continual improvements have helped to make the Sheep's Head Way one of the most beloved walks in Europe.
Each year, every landowner involved in the walk scheme takes responsibility for maintaining their stretch of the Sheep's Head Way. So, when you meet people from our community on your travels as you walk the Sheep's Head Way, you'll find they're more than happy to share the story of the walk and this remarkable landscape with you.
If you'd like to take a guided walk and learn more about our amazing environment, check out our list of expert local guiding companies.


The Sheep's Head & Bantry Tourism Co-operative
This website represents around 100 local tourism providers, and we work together under the umbrella of the Sheep's Head & Bantry Tourism Co-operative to represent our area, promote it, and to make visits here more rewarding for everyone involved. To join the tourism co-op and get involved in its discussions, email Siobhán on [email protected]. We'd be delighted to have you join us!