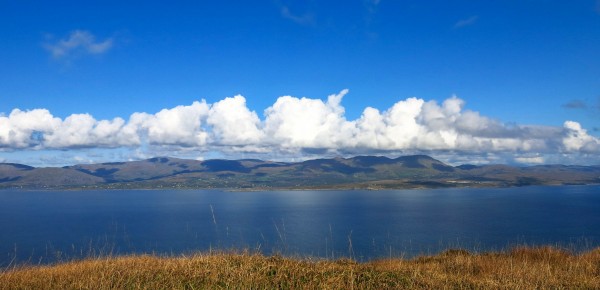 Amanda Clarke's Walking the Sheep's Head Way is the perfect book for anyone who's planning to walk the Sheep's Head Way!
Whether you're thinking of walking the whole Sheep's Head Way route, or sampling its varied loop walks, this book will be an invaluable companion.
Lavishly illustrated with photographs and maps of the Sheep's Head Way, the book is divided into two sections: the first part follows the main Sheep's Head Way trail on a sequential route around the peninsula – a distance of 90 km broken down into 11 suggested routes, starting and ending in the historic market town of Bantry.
The second section focuses on seventeen of the Sheep's Head's loop walks clustered around 8 trailheads. The loop walks are perfect for family groups and ideal if you only have access to one car!
In total 28 walks are described in the Sheep's Head Way book. Between them, they offer a huge variety of West Cork walking experiences. You'll enjoy reading about hikes suitable for all the family and more challenging trails for the experienced walker.
The Sheep's Head Way book shares with you Amanda's knowledge of the area's flora and fauna and its archaeological and historical sites, and it also includes Amanda's personal observations about a walk she has grown to love.
The book's multi-layered and informal storytelling style gives you unique insights into a spectacular area recognised as a European Destination of Excellence for Sustainable Tourism. Amanda shares with you knowledge about the area's wildlife and birdlife and its hugely varied flora. She also includes the stories of people who have left their traces on this special landscape over thousands of years.
Walking the Sheep's Head Way is available directly from WildWays Press (www.wildwayspress.com), from Amazon, and from local shops and book shops too.