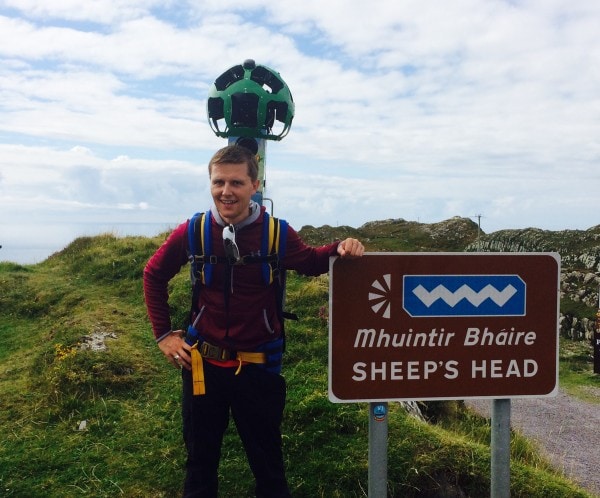 The Google Trekker was out and about on the Sheep's Head peninsula this weekend as part of a bid to record footage of the lesser-spotted highlights of Ireland's Wild Atlantic Way.
The 3.5 stone machine is fitted with 15 cameras and captures images every 2 seconds that are later stitched together to create a 'Street View'.
Volunteers took it in turns to carry the machine along two stretches of the Sheep's Head Way trail. It recorded the Lighthouse Loop Walk and the Peakeen Ridge Linear Walk on a clear day with views opening out to the Mizen, Cape Clear, and the Fastnet Rock on the eastern side, and Bantry Bay, Beara, and the Bull Rock to the west.
"It's a fantastic way to bring the Sheep's Head Way, our peninsulas, and West Cork's islands to life for prospective visitors," said John Tobin of the Sheep's Head & Bantry Tourism Cooperative. "And we had great support from our team of volunteers to get the Trekker around the peninsula. It was a real team effort."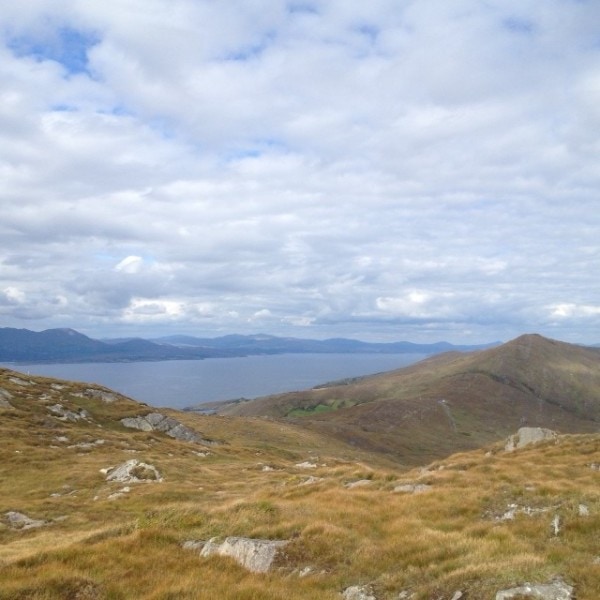 Views from the Peakeen Ridge Walk that will appear on Google Street View
The Google Trekker was loaned to Fáilte Ireland's Wild Atlantic Way team by Google, and recorded footage on Dursey and Bere Islands, and the Mizen peninsula, as well as on the Sheep's Head, while it was in West Cork. The footage will be available to view on Google Earth in February 2016.
Follow us on Facebook and Twitter, or sign up for our email newsletter, and we'll let you know when the footage is online!