Our April Fool's attempt at 'acting the Goat' made a few people realise exactly how much they appreciate the Sheep's Head Way
West Cork's famous Sheep's Head Way walking route is set to rebrand as the Goat's Head Way in a bold move to attract more tourist visitors.
'We've been promoting the Sheep's Head Way since the late 1990s,' explained Siobhán Burke, the marketing co-ordinator of the local tourism association, currently known as the Sheep's Head & Bantry Tourism Co-operative.
'The whole sheep thing worked well for a long time, but it's time for a change and the sheep have to go. The problem is that sheep are a bit passive and prone to following the crowd. They don't really reflect the kinds of active visitors who enjoy the walking and cycle networks on our unspoilt peninsula.'
'The dynamic, independent character of your average goat – energetic, enthusiastic, and keen to head off the beaten track – is a much better fit with what we have to offer, and with the brand values of the Wild Atlantic Way.'

Tourists' interest in value for money also influenced the change, she noted. 'Research shows that West Cork offers tourists great value for money,' explains the marketing co-ordinator, 'but people won't come here if they think they're going to be fleeced. It's time to change our message to better reflect what it's really like to take a holiday in our part of the world.'
'The move hasn't come from nowhere. We already have the Goat's Path on the north side of the peninsula offering stunning views over Bantry Bay and the Beara peninsula,' she added. 'We did hesitate about separating the sheep from the goats, but it's what we'll have to do to establish ourselves as the premiere destination on the Wild Atlantic Way.'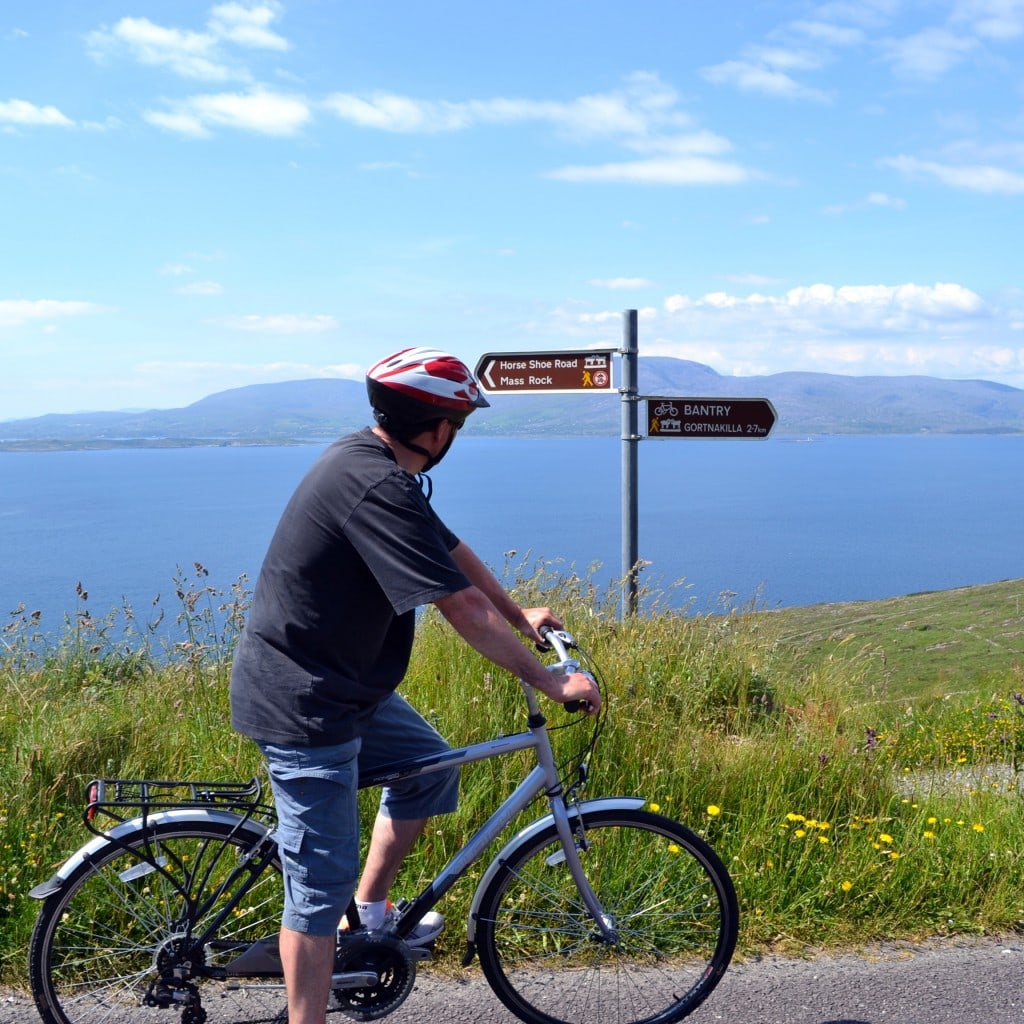 While some locals have welcomed the bold move, others are said to be deeply unhappy with the proposed change. Organisers of the upcoming Sheep's Head Yarn Festival, due to be held this May, are among those who have expressed shock at the development.
'We thought we had the full support of our local tourism co-op as we planned for our first ever Yarn Festival in the Chinese Year of the Sheep,' protested festival director Niamh Cooper. 'Now it feels like they've pulled the wool over our eyes.'
Proponents of the change remain unmoved, however.
'Lots of people have complained that we shouldn't mess with the well-loved and respected image of the Sheep's Head Way just for the sake of it,' admitted a spokesperson, 'and it has served us brilliantly since the 1990s. But frankly, if you can't see that the Goat's Head Way is the way forward, you're just kidding yourself.'
Final sign-off on the controversial change is expected after April 1st.