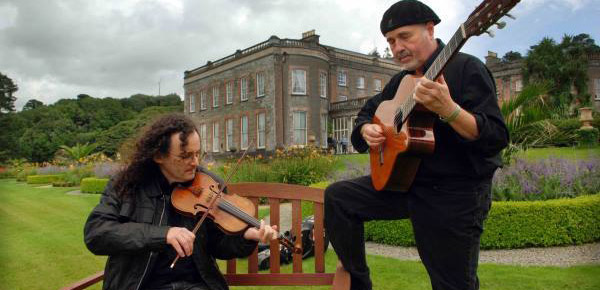 Masters of Tradition is a five-day traditional music festival held each August in the West Cork town of Bantry
The Masters of Tradition Festival features a series of wonderful performances that cover the full spectrum of Irish traditional music. The festival's performances take place in fantastic settings around Bantry. Bantry House is one of Ireland's most exquisite historic mansions, and concerts also take place in one of Bantry's other special venues, St Brendan's Church.
The event, organised by West Cork Music, provides a platform where subtle and sometimes obscure elements of Irish traditional music can be heard. By seeking the heart of the music, we find a universal voice that has widespread appeal and reaches across many cultural and musical barriers.
Why not come to Bantry for the festival and enjoy all the coastal town has to offer between the wonderful musical sets the festival has scheduled? There are many great loop walks to enjoy in the area along the Sheep's Head Way walking route.
The Masters of Tradition festival is headlined by its Artistic Director, Martin Hayes, the fiddler from East Clare, whose distinctive touch and extravagant virtuosity have brought the tradition to new levels. His famous trance-evoking sets with Dennis Cahill have mesmerised audiences all over the world and will do again this summer!