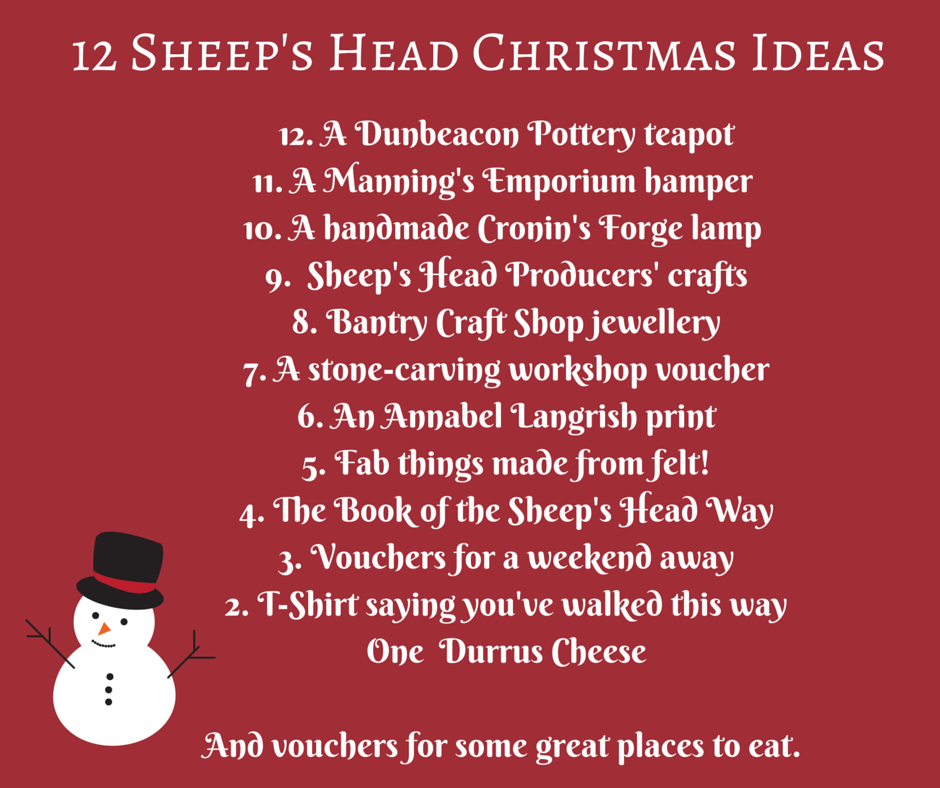 In a bid to help you put a bit of Sheep's Head cheer into your Christmas, we've compiled a list of ideas for Christmas gifts with a Sheep's Head twist!
12. A Dunbeacon Pottery teapot
11. A Manning's Emporium hamper
10. A handmade Cronin's Forge lamp
9. Sheep's Head Producers' crafts
8. Bantry Craft Shop jewellery
7. A stone-carving workshop voucher
6. An Annabel Langrish print
5. Fab things made from felt!
4.